Iran able to enrich uranium beyond 20% purity: Kamalvandi
February 11, 2019 - 21:22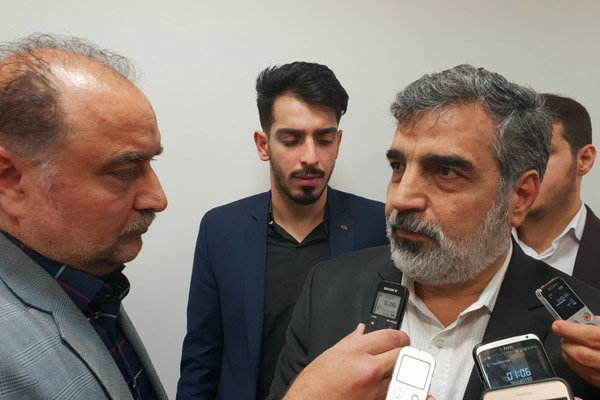 TEHRAN - Behrooz Kamalvandi, spokesman for the Atomic Energy Organization of Iran (AEOI), said on Sunday that Iran is able to enrich uranium beyond 20% purity.
"From the outset, we have worked in a way to be able to return to the previous situation if necessary," he said on the sidelines of a ceremony in Qazvin.
Kamalvandi said the Atomic Energy Organization of Iran (AEOI) chief has said "several times that we can return to previous activities and continue enrichment and have no problem in this regard."
He also said that new nuclear products are scheduled to be unveiled on April 9, a date recognized as National Day of Nuclear Technology in Iran.
AEOI director Ali Akbar Salehi said in January that Iran can resume uranium enrichment to the purity of 20 percent in 3-4 days.
Under the 2015 nuclear deal, officially known as the Joint Comprehensive Plan of Action (JCPOA), Iran agreed to put limits on its nuclear program in exchange for the lifting of economic and financial sanctions. The deal was signed between Iran, the European Union, Germany and the five permanent members of the UN Security Council including the United States. It went into effect in January 2016. However, President Donald Trump withdrew the U.S. unilaterally from the nuclear deal in May and ordered sanctions against Iran. The first round of sanctions went into force on August 6 and the second round, which targets Iran's oil exports and banks, were imposed on November 4.
NA/PA