Iranian politician: U.S. seeking to repeat Syrian scenario in Latin America
February 12, 2019 - 20:59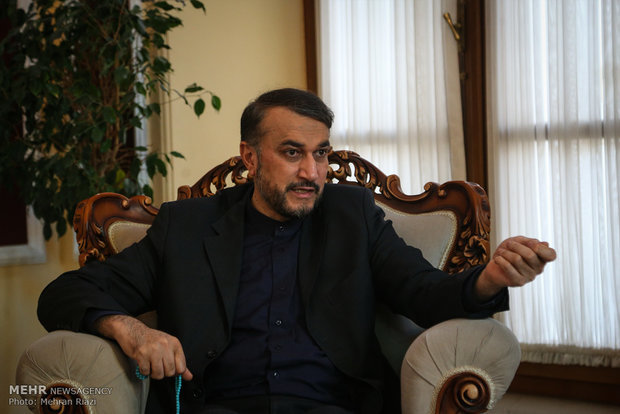 TEHRAN - Hossein Amir Abdollahian, a senior foreign policy advisor to the Iranian parliament speaker, said on Tuesday that the U.S. is seeking to repeat the Syrian crisis in Latin America through interfering in Venezuela's affairs.
During a meeting with a number of political officials, parliamentarians and university professors from Latin American and Baltic states, Amir Abdollahian suggested that Venezuelans should hold dialogue and prevent foreign interference.
"Trump and the White House just care about their own interests and are not friend to any country. It has been for 40 years that Iran has said 'no' to the U.S. wrong policies and has stood on its own feet. Iran believes that all crises should be settled politically," he stated.
Elsewhere, he said despite the U.S. hostile behavior, Iran has been following the path of progress and set the policy of interaction with other countries, except for the Zionist regime, on its agenda.
The U.S. has recognized opposition leader Juan Guaido as interim president of Venezuela.
In his meeting with the new Venezuelan Ambassador to Tehran Carlos Antonio Alcala Cordones on February 2, President Hassan Rouhani said the unity between the Venezuelan government and people will foil the conspiracies organized by the U.S.
He reaffirmed Iran's support for the legitimate Venezuelan government, underlining that through unity the Venezuelan people should prove to Washington that they will not let the U.S. interfere in their country's internal affairs.
NA/PA