Pakistan must account for Zahedan attack: Larijani
February 17, 2019 - 20:31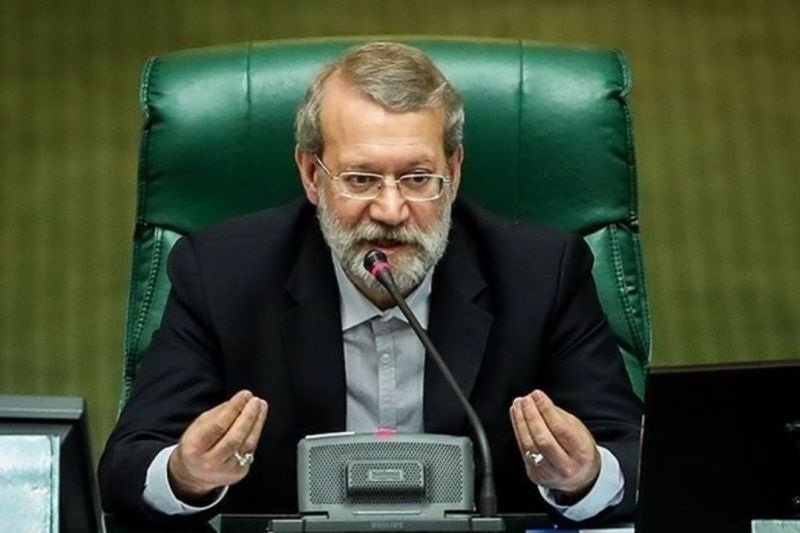 TEHRAN - Iranian Parliament Speaker Ali Larijani said on Sunday that the Pakistani government should account for the Zahedan terrorist attack which left 27 military personnel killed.
Pakistan cannot act "irresponsibly" in this respect, Larijani told an open session of parliament.
"With all due respect for the Pakistani government, such behaviors will influence the two countries' cooperation negatively," Larijani remarked.
Late on Wednesday, a car laden with explosives hit a bus of soldiers on Zahedan-Khash road in the border province of Sistan-Balouchestan killing 27 and injuring the remaining 13.
Terrorists usually use Pakistan's soil as a safe haven to carry out attacks inside Iran.
Iran has always been complaining that Pakistan fails to fully guard its borders with Iran. Pakistan has also rejected repeated calls by Iran for joint operations against terrorists inside Pakistan's soil.

On Sunday, during a funeral ceremony for the fallen soldiers in Isfahan, IRGC chief Mohammad Ali Jafari said, "If Pakistan does not live up to its obligations, the Islamic Republic of Iran, under international laws and regulations, is entitled to counter threats coming from the other side of country's borders."
Iran summons Pakistani ambassador over Zahedan terrorist attack
On Sunday, Iranian Foreign Ministry summoned Riffat Masood, the Pakistani ambassador to Tehran, over the terrorist attack.
"During this meeting, increase in terrorist moves from inside Pakistan, including the recent terrorist incident on Zahedan-Khash road, was mentioned and our country's complaint was announced. It was clearly stressed that the Islamic Republic of Iran expects the Pakistani government and army to take serious actions against the terrorist groups' headquarters in border areas with Iran," Foreign Ministry spokesman Bahram Qassemi said.
He added that the Pakistani government and people should not let the terrorist groups cause distrust between the two countries through taking "terrorist" and "inhuman" actions.
Qassemi also urged the Pakistani government to identify and arrest perpetrators of the terrorist attack.
Rouhani: 'We will take revenge of Zahedan attack
Addressing people in Bandar Lengeh on the shores of the Persian Gulf on Sunday, President Hassan Rouhani called the attack "brutal" and said the Iranians will take revenge for the Zahedan attack and will not let terrorists take actions in the region.
'Pakistan to send a delegation to Iran over Zahedan attack'
In a phone conversation on Sunday, Pakistani Foreign Minister Shah Mehmood Qureshi told his Iranian counterpart Mohammad Javad Zarif that Pakistan will send a delegation to Iran over the Zahedan attack.
Qureshi strongly condemned the attack and said Pakistan is ready to cooperate in fighting terrorism.
NA/PA