Negative elements fail to harm Tehran-Islamabad ties: Pakistan FM
March 2, 2019 - 20:27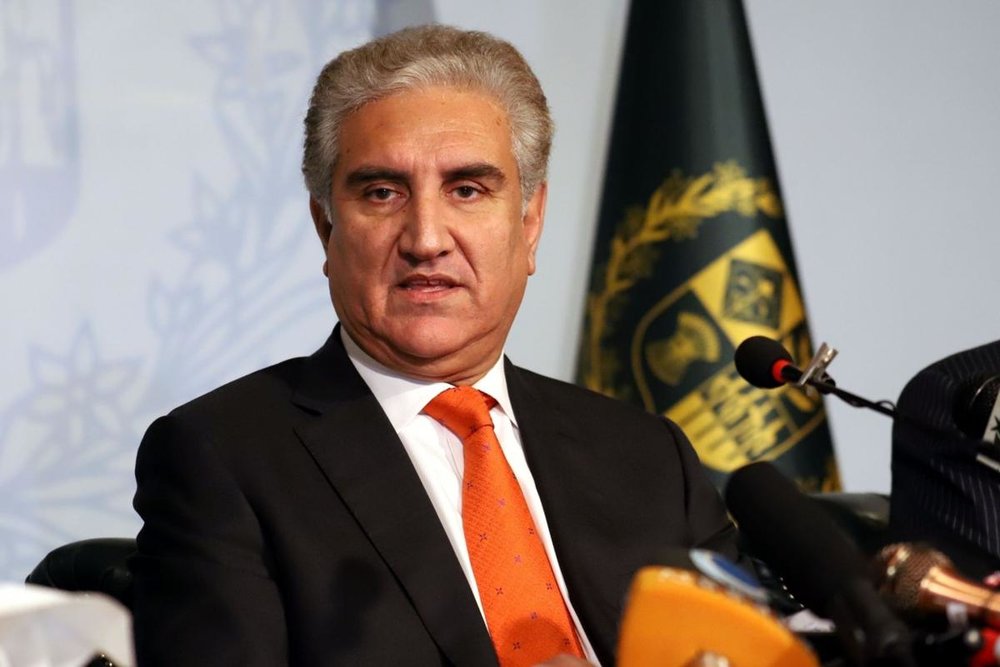 TEHRAN – Pakistan's Foreign Minister, Shah Mehmood Qureshi, has said despite efforts by some negative elements relations between Iran and Pakistan are growing stronger.
Talking on Dunya TV broadcast on Saturday, he said security cooperation between Iran and Pakistan continues to grow.
The chief Pakistani diplomat said his country strongly condemned the terrorist attack in Iran's Sistan-Baluchestan province and also felt the pain of Iranians.
A car laden with explosives hit a bus carrying members of Iran's Islamic Revolution Guards Corps in the country's far southeast on February 13, killing 27 border guards and injuring 13 others.
The suicide attack against the IRGC took place on a highway near the city of Zahedan, close to Iran's borders with Pakistan.
Following the attack, Iranian Deputy Interior Minister Hossein Zolfaghari said the Pakistani government had not met Iran's expectations in countering terrorism.
Zolfaghari said Pakistanis have taken some actions, however they are not enough.
"We are cooperating with Iran on the issue and Iranians are fully aware of our efforts in this regard" said Qureshi.
"I had a detailed telephone discussion with Iranian Foreign Minister Mohammad Javad Zarif after the attack," he noted.
In the wake of the deadly terrorist attack, the Iranian Foreign Ministry summoned Riffat Masood, the Pakistani ambassador to Tehran.
Foreign Ministry spokesman Bahram Qassemi said Iran had "explicitly conveyed" to Masoud that Tehran expects Islamabad and its military "to make a serious and decisive action" against Jaish al-Adl and its base inside Pakistan. Qassemi also said the ministry asked Pakistan to take "immediate and necessary measures" to identify and arrest the attackers.
In his Saturday interview, Qureshi stated that there are elements which are trying to create misunderstandings between the brotherly countries of Iran and Pakistan but have failed miserably.
"Iranians are very mature people who have centuries- old civilization, they are not ignorant of Pakistan's efforts to help them," added Qureshi.
He went on to say when some Iranian border guards were abducted in the past, Pakistan took a prompt action and recovered five of them and handed over them to Iranian authorities.
"Iranians know what actions we are taking to recover the rest of captive border guards," he noted.
Qureshi reiterated his statement that Iran is Pakistan's friendly neighbor and despite all negative attempts both countries enjoy strong brotherly ties.
SP/PA