Rouhani: Iran seeking brotherly ties with neighbors
February 17, 2019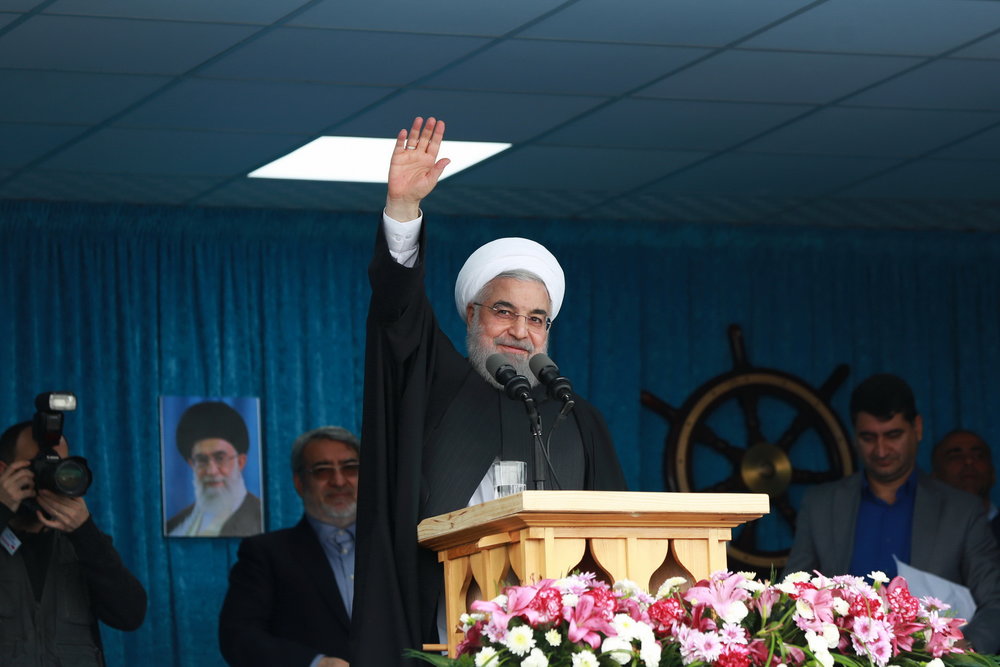 TEHRAN – President Hassan Rouhani said on Sunday that Iran has never started a war in the region and seeks "brotherly ties" with neighboring countries.
Speaking in a gathering of people in Bandar Lengeh on the southern shores of the Persian Gulf, Rouhani also said, "Those who think that the U.S. and the Zionist regime of Israel can provide them with security are quite mistaken."
In an open reference to Saudi Arabia and the UAE, Rouhani said certain regional countries have taken the wrong path and seek the U.S. and Israel's help while Iran seeks "friendly ties with all the countries in the region".
He noted that the regional countries should maintain security through unity.
"We all should be united and prevent enemy from reaching its objectives through causing division among us," the president suggested.
Elsewhere, he noted that Iran has no fear of pressure by the enemies.

"The U.S. and Zionists seek to hatch plots and cause division among our nation and also cause rift among the government…, the three branches (of government) and the Leadership and weaken the people's trust on the system. However, we are not fearful of the enemy's pressure," the president stated.
He added, "We stand against the oppressor and help the oppressed in the world and as we have said we will not give in to the hegemony."
NA/PA