By Mohsen Mohammadi
Pakistani artists shine spotlight on Ferdowsi's Shahnameh
February 18, 2019 - 18:45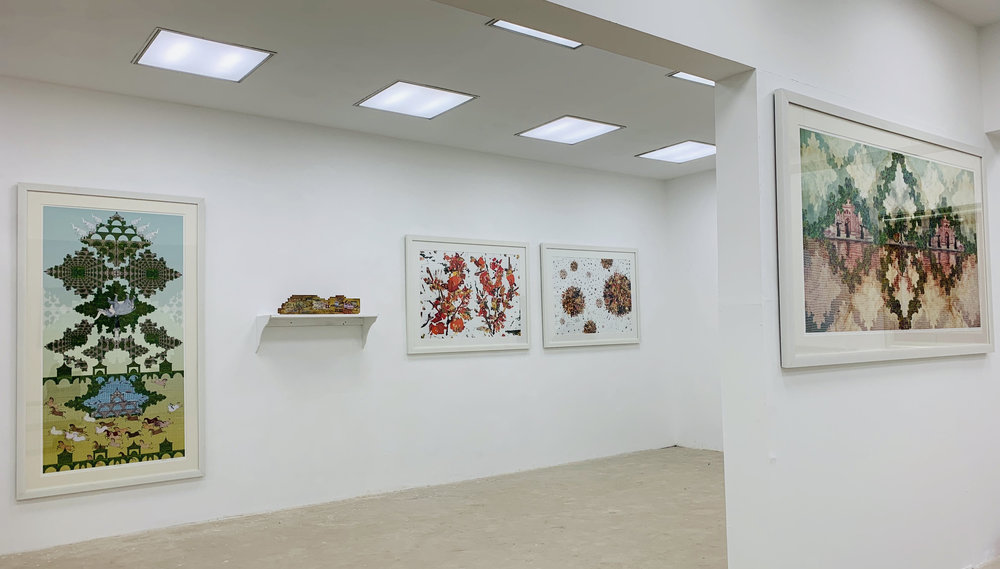 TEHRAN – An art exhibition opening tomorrow in Karachi is seeking to create a dialogue between and among Iranian and Pakistani artists, as there is a great deal of political tension between the two countries over the Zahedan suicide attack last week by terrorists from Pakistan.
Ten Pakistani artists have created works inspired by the Shahnameh, the masterpiece of the Persian poet Ferdowsi, for the exhibit, which will be underway at Sanat Initiative Gallery for ten days.
The exhibition is part of the Common Borders art project Iranian artist Majid Abbasi Farahani initiated to promote cultural affinities between neighboring countries.
Abid Aslam, Adeel uz Zafar, Imran Channa, Khalil Chishtee, Muhammad Atif Khan, Muhammad Zeeshan, Noor Ali Chagani, Ruby Chishti, Sajjad Ahmed and Tazeen Qayyum are the artists participating in the Karachi exhibition.
The main focus of the multimedia exhibition is miniature painting, Abbasi Farahani told the Tehran Times.
"Pakistani artists are very strong on miniature painting. They have updated the traditional art, something that has been ignored by Iranian miniature painters," he noted.
The Karachi showcase is the second part of the Common Borders art project. The first part was organized with a group of Turkish artists at the gallery of the Mellat Cineplex in Tehran during November 2018.
"Pakistan was chosen to host the second part because we generally have close relations with the country," Abbasi Farahani said.
"In addition, Pakistani artists have created numerous miniature paintings on the Shahnameh stories and are very skillful at drawing such paintings," he added.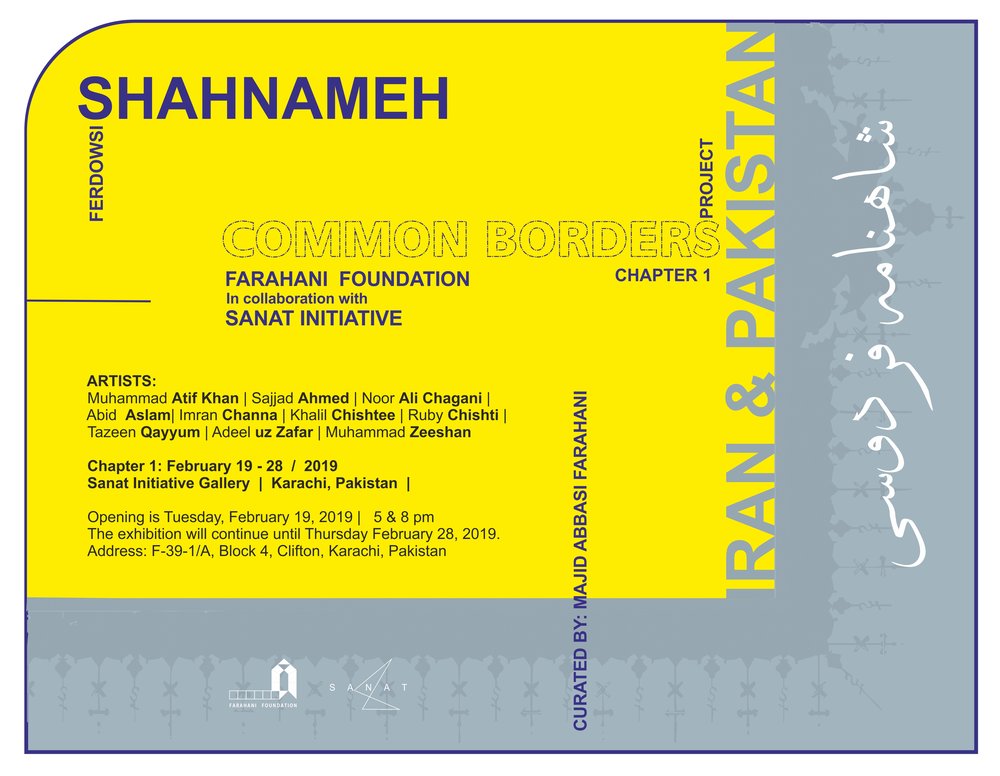 A poster for an exhibition by Pakistani artists on Ferdowsi's Shahnameh at Sanat Initiative Gallery in Karachi.
A group of Iranian artists was scheduled to take part in the Karachi exhibit, but some disarrangement thwarted the plan.
Abbasi Farahani said that a collection by the Iranian artists will be organized in Karachi during the spring of this year. They will then join together in a joint exhibition in Tehran.
He noted that organizing such exhibitions provide fertile ground for new joint exhibitions, some of which will be held in two years.
Political relations between Iran and Pakistan have been adversely affected as a result of attacks on Iranian soldiers by terrorist groups based in Pakistan. The most recent attack by terrorists left 27 Iranian border guards dead in southeastern Iran.
"Such incidents make us more determined to expand our activities," Abbasi Farahani said.
"Common Borders also aims to create a friendly atmosphere among the countries, and we pursue our plans in each neighboring country, regardless of political issues," he added
Abid Merchant, the co-founder and director of Sanat Initiative Gallery, is the curator of the Karachi exhibit.
"Cultural exchanges such as art exhibitions foster a sense of commonality, because artists engage their audiences in a visual discourse that transcends differences and divisions in geography, ethnicity, linguistics, politics and religion," Merchant told the Tehran Times in an e-mail interview.
He pointed to the terrorist activities on the borders of Iran and Pakistan and said, "I do not think one or two or even 20 exhibitions of this type will eradicate the extremist forces that seem intent on creating greater fissures between Iran and Pakistan."
"It is my hope that at least the art communities of both neighboring countries can begin and maintain a meaningful dialogue, in which such issues can be raised and discussed peacefully and rationally. Only through meaningful efforts can we hope for a positive change."
Photo: Works by Pakistani artists are on display in an exhibition as part of the Common Borders art project at Sanat Initiative Gallery in Karachi, Pakistan. (Sanat Initiative Gallery)
MMS/YAW