University of Tehran to honor Polish orientalist Anna Krasnowolska 
February 22, 2019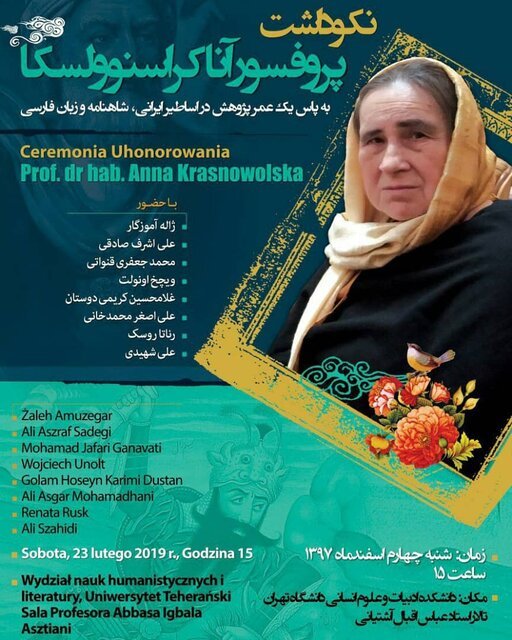 TEHRAN – A number of Iranian literati will come together in a session at the University of Tehran on Saturday to honor Polish orientalist Anna Maria Krasnowolska, the university announced last week.
Born in 1949, Krasnowolska is the head of the Department of Iranian Studies at the Institute of Oriental Philology of the Jagiellonian University in Krakow, Poland.
She is also a member of the Committee of Oriental Sciences of the Polish Academy of Sciences.
She has conducted several research studies on Persian poet Ferdowsi's masterpiece Shahnameh and Persian literature, culture and mythology. Krasnowolska presides over a team translating the Shahnameh.
The program has been organized by the Department of Ancient Cultures and Languages and the Faculty of Human Sciences and Literature at the University of Tehran.
ABU/MMS/YAW