Iran well able to block oil sales but hopes it won't come to that, Shamkhani says
February 23, 2019 - 21:36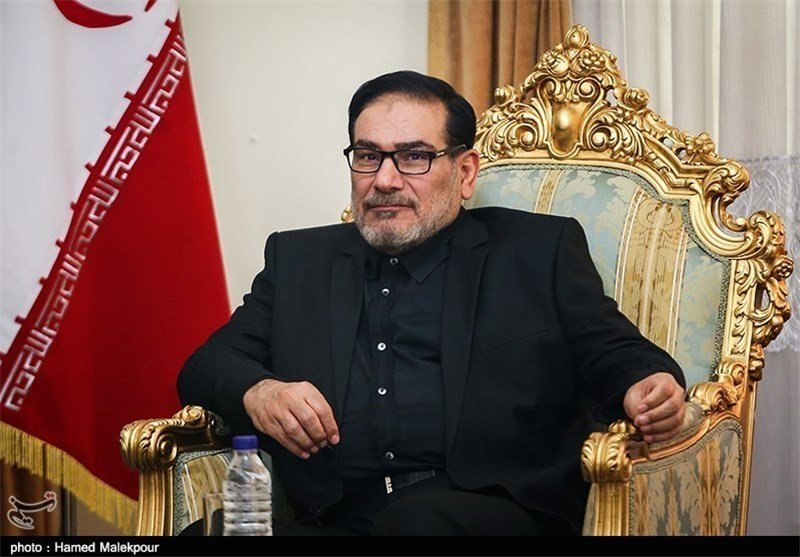 TEHRAN – Ali Shamkhani, secretary of the Supreme National Security Council, says Iran has multiple methods at its disposal for blocking the region's oil exports but "we hope we wouldn't be pressed into using them." 
In an interview with Tasnim published on Saturday, Shamkhani said, "Cutting off oil exports does not necessarily amount to blocking the Strait of Hormuz. In fact there are multiple methods to make that happen."
He also said Iran has devised initiatives to foil U.S. sanctions on its oil exports, underlining that Tehran has multiple ways to sell its crude.
"The Islamic Republic of Iran has designed and put into practice initiatives that would neutralize the illegal U.S. sanctions against Iran's export of oil," he said.
Shamkhani argued that although the U.S. pressures may inflict some costs on Iran, but they could not undermine the Islamic Republic's resolve.
The top security official also pointed to the huge turnout in the recent countrywide rallies celebrating the 40th anniversary of the Islamic Revolution as an example of the great support that the Iranian society provides for the government.
In 2018, the U.S. government imposed new rounds of sanctions on Iran after its May withdrawal from the Joint Comprehensive Plan of Action (JCPOA), the official name for the 2015 Iran nuclear deal.
In comments in January, President Hassan Rouhani said there are several methods available for Iran to sell its oil despite U.S. sanctions.
"We proudly get around the U.S. sanctions," Rouhani stated.
'UAE officials sending messages for clearing up misunderstandings with Iran'
Shamkhani, an ethnic Arab from Khuzestan province, also said attempts by Washington to create a coalition against Iran will get nowhere, noting there is differences between Arabs in dealing with Iran.

"Even the (United Arab) Emirates' position are not quite compatible with Saudi Arabia, and there is officials in the Emirates who are sending messages for clearing up misunderstandings."
MH/PA