Rouhani: Technology can weather sanctions pressure
February 23, 2019 - 21:10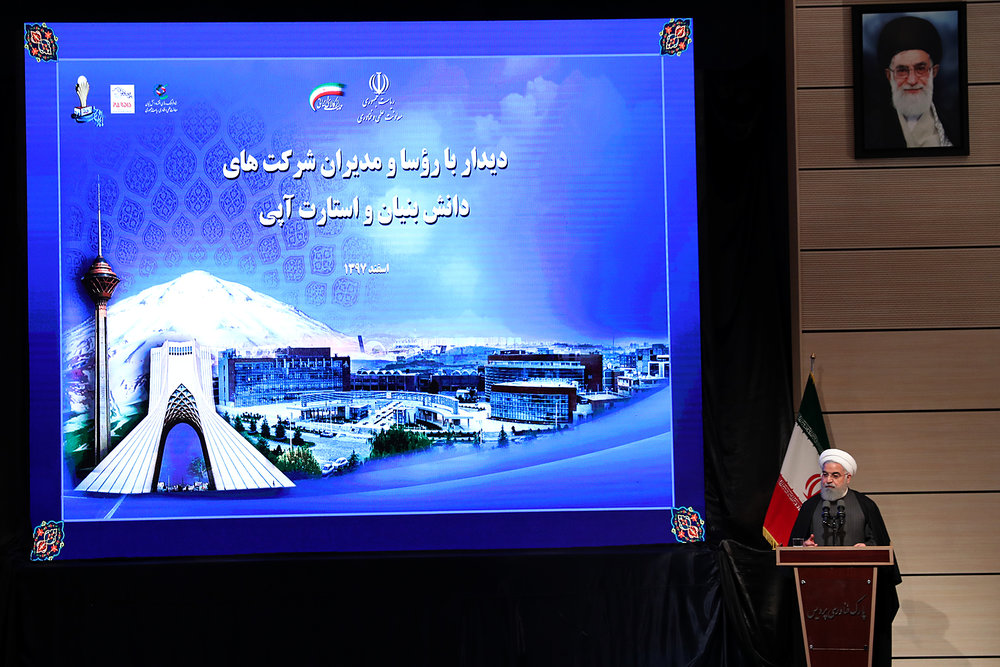 TEHRAN – In remarks on Saturday, President Hassan Rouhani suggested that development of technology can lessen the effects of sanctions pressure on Iran.
Rouhani made the remarks while addressing managers of knowledge-based corporations in Tehran.
The president, who also inspected products of knowledge-based companies along with his deputy for science and technology Sorena Sattari, said, "Technology will open the doors and solve the problems."
He said, "Knowledge-based corporations can counter the enemy's pressure. At current juncture, we expect the knowledge-based corporations to help."
The president said his government attaches great importance to self-sufficiency to counter the hegemonic system in the world.
He promised that interactions between the government and the knowledge-based corporations will be facilitated.
"Sanctions are intended to deter advancement of technology and we should use sanctions as an opportunity to develop technology," Rouhani suggested.
In a violation of the UN Security Council resolution 2231, the Trump administration withdrew the U.S. from the 2015 nuclear deal and rolled back sanctions against Iran.
Rouhani also noted that technological and scientific progress can be achieved when there is an atmosphere for freedom of thought.
"If there is a free-thinking environment then technology will blossom as the fruit of science."
In an open reference to U.S. President Donald Trump who is struggling to build a wall along the border with Mexico, Rouhani said, "Any country that surrounds itself with walls will be annihilated from within."
He added, "Certain countries are now trying to build walls and they are ignorant of the fact their progress is due to the time that there was no wall."
NA/PA