Iran's envoy to Pakistan calls for 'joint fight against terror'
February 26, 2019 - 10:17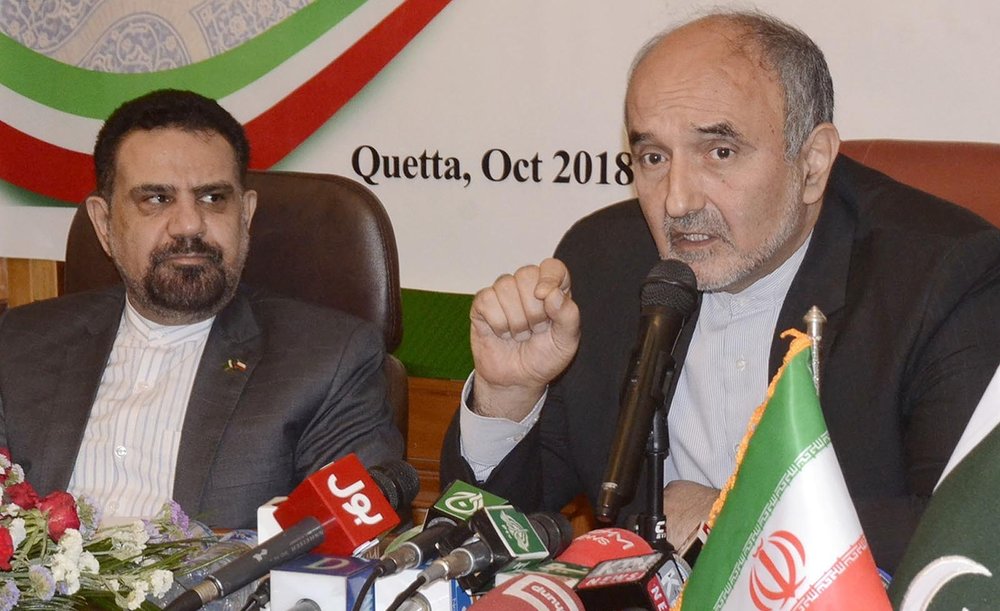 TEHRAN - With pressure building on Pakistan from many ends to crack down on terror outfits operating on its soil, Iranian envoy to Islamabad has called for joint fight against terrorism.
Mehdi Honardoost said Pakistan and Iran are two neighboring Islamic states, and they will have to face the issue of terrorism jointly.
In an interview to a private television channel, the envoy said relations between Pakistan and Iran are unique as the two countries share many commonalities.
A deadly suicide bombing in Iran's southeastern Sistan-Baluchistan province two weeks ago claimed the lives of 27 members of elite IRGC.
The responsibility for the attack was claimed by Jaish e Adl, a little-known terrorist outfit based in Pakistan's Baluchistan province. The attack was carried out by a Pakistani national.
Following the attack, Iran summoned Pakistan's envoy to Tehran and registered a strong protest, urging Islamabad to take prompt and strong action against the perpetrators of the attack.
Pakistan offered cooperation to Tehran but denied involvement in the attack, which coincided with Saudi crown prince's visit to Pakistan.
IRGC Quds brigade chief Gen. Qaseem Soleimani issued a terse statement on Thursday, cautioning Pakistan of Saudi's true intentions behind billion dollars investment, saying the Kingdom is hell-bent on destroying Pakistan's relations with its neighbors, especially Iran.
"Can't you, as a nuclear-armed state, deal with a hundreds-strong terrorist group in the region," General Soleimani asked the Pakistani government.
Before Gen. Soleimani, military aide to the Iranian Leader Major General Yahya Rahim Safavi also lashed out at ISI's sponsorship of terrorists, telling Islamabad that Saudi Arabia was not a reliable partner.