By Syed Zafar Mehdi
Iran, India demand answers and action from Pakistan
February 19, 2019 - 9:50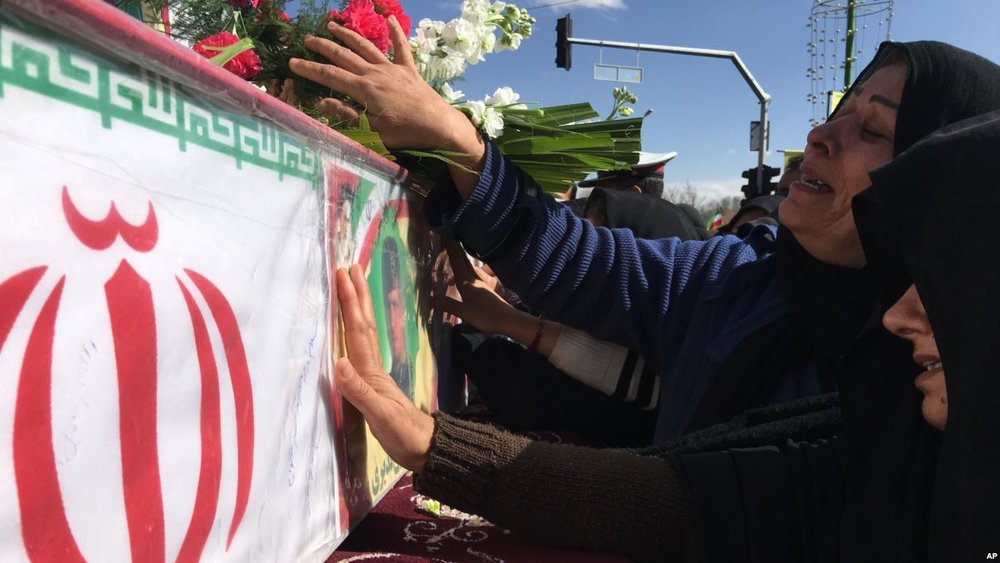 TEHRAN_ At a time when Pakistan is hosting the 'butcher of Riyadh', the tornado of anger and outrage has engulfed its neighborhood over two recent incidents of terror, both linked to Pakistan.
Pakistan is facing serious accusations of providing sanctuary to terrorist outfits that target its neighbors. Last week, two deadly bombings rocked India and Iran, claiming more than 70 lives in total.
Both attacks bore striking similarity, had similar targets and were choreographed in a same manner, much to the astonishment of security and intelligence agencies in both the countries.
While India has been more explicit in its diplomatic and military retaliation, Iran issued a veiled threat to the civil and military establishment in Islamabad to take immediate and appropriate action against the perpetrators of the attack in southeastern Sistan-Balochistan province, which killed at least 27 members of the revolutionary corps (IRGC).
While the attack in Indian-controlled Kashmir, which killed at least 44 members of India's central reserve police force (CRPF), was claimed by Jaish e Mohammad (JeM), the responsibility for attack in Sistan-Balochistan was claimed by Jaish ul Adl. Both these militant organizations are based in Pakistan.
Jaish e Mohammad released a video that appeared to show the attacker, a 22-year-old recruit from south Kashmir, condemning India for atrocities against the people of Kashmir and vowing revenge.
Indian military has been accused of using excessive force to crush the freedom movement in the disputed region, often leading to civilian casualties. Thousands of young men and women have been killed and blinded in recent years due to lethal and non-lethal weapons used by Indian forces in Kashmir.
Pakistan has always extended its diplomatic and military support to the independence movement in Indian-controlled Kashmir. However, experts say Pakistan has its own political and strategic interests.
India blames Pakistan of aiding and abetting terrorist attacks carried out by militant groups like Jaish e Mohammad and Lashkar e Toiba, Hizbul Mujahideen in Kashmir and the country's powerful intelligence agency Inter-Services Intelligence (ISI) is accused of giving birth to these groups.
Jaish e Mohammad leader Masood Azhar is based in Pakistan and Islamabad has unfailingly refused India's demands to extradite him. Pakistan's new all-weather ally China has also blocked India's moves to have him designated a 'global terrorist' at the United Nations Security Council.
While tensions have always prevailed between the two countries, following Thursday's attack the situation has turned extremely dreadful. The war drums are beating loudly, with hawks in New Delhi calling for strong diplomatic and military retaliation.
India's Prime Minister Narendra Modi, following the attack on Thursday, said India would give a "befitting reply" to Pakistan, even though Islamabad denied any involvement in the attack.
As part of moves to isolate Pakistan diplomatically, India withdrew its 'most favored nation' status to Pakistan and canceled trade privileges granted to Pakistan under World Trade Organization (WTO).
India's finance minister Arun Jaitley said the diplomatic steps were being taken "to ensure the complete isolation from international community of Pakistan." Pakistan, however, termed it India's "dream".
Times of India, the leading daily of India, reported that military options were also under contemplation and could range from "shallow ground-based attacks and occupation of some heights along the LoC [Line of Control ceasefire line] to restricted but precision airstrikes against non-state targets in Pakistan-occupied Kashmir."
While the dark clouds of war are looming large over Pakistan and India, on the other hand, Iran also has echoed its grave concerns over Wednesday's attack that took place close to Iran-Pakistan border in Sistan-Balochistan province claimed by Jaish-ul-Adl.
The attack has been widely condemned in Iran by the political and military leadership.
"How did they [the terrorists] cross the border? And why has this neighboring country become a safe haven for these terrorist groups?" senior IRGC commander Maj. Gen. Yahya Rahim Safavi was quoted as saying following the attack.
"Pakistani government, which has sheltered these [terrorists] and knows where their hideouts are should be held accountable for the crime that has been committed," IRGC senior commander Maj. Gen. Ali Jafari said, echoing words of Gen. Safavi. "Pakistan will no doubt pay a high price," he added.
Jafari made the remarks during the funeral of martyrs in Isfahan province, where thousands of people turned up to bid them tearful adieu.
Iran alleges that Saudi Arabia and UAE have helped create and nurture Jaish-ul-Adl, which has been involved in several attacks on Iranian security forces in recent years.
Taha Siddiqui, a Pakistani journalist and founder of safenewsrooms.org, nods in agreement. "Many of these groups have Saudi funding, but since Pakistan is dependent on Saudi aid, it turns a blind eye," he was quoted as saying by AlJazeera on the existence of Jaish al-Adl and other armed groups.
Jaish al-Adl is the offshoot of al-Qaeda-affiliated Jundullah, which went into oblivion after its leader Abdolmalek Rigi was killed by Iranian forces in 2010. Jaish-ul-Adl has been responsible for many attacks on Iranian security forces in recent years.
In 2013, the group kidnapped and killed 14 Iranian forces in an ambush close to Iran-Pakistan border. In 2014, five members of the Iranian security forces were again abducted.
In October 2018, the militant group abducted 12 Iranian security personnel near the city of Zahedan bordering Pakistan, five of whom were later released following the intervention of Pakistani authorities.
The latest attack has generated tremendous anger and outrage in Iran. Social media has been inundated with posts condemning the perpetrators and their backers.
Pakistan's envoy to Tehran was summoned by the foreign ministry on Saturday and a strong protest was conveyed to the Pakistani government through her, according to a statement issued by foreign ministry.
Foreign Ministry spokesman Bahram Ghasemi said Iran "explicitly conveyed" to the Pakistan envoy that Tehran expects Islamabad and its military "to make a serious and decisive action" against the Jaish ul-Adl and its base inside its territory.
Parliament speaker Ali Larijani also issued a strong statement, saying the Pakistani government should be held to account for the incident.
"The Pakistani government should be accountable for this act involving the group orchestrating and conducting the operation from their territory," he said during Sunday's session of parliament.
Larijani said Pakistan "cannot act irresponsibly", adding that "such behavior will severely damage the level of cooperation" between the neighboring countries.
President Hassan Rouhani, speaking at an event in Hormozgan province on Sunday, said he "regrets" the "wrong policies" of Iran's neighbors, without directly mentioning Pakistan.
Earlier, Hassan Rouhani had vowed to "punish the criminal mercenaries". "Without a doubt, all perpetrators and those ordered this vicious, flagrant act will be punished soon with the hard work of the powerful security forces of our country," he said in a statement, following the attack.
Iran's supreme leader Ayatollah Sayed Ali Khamenei also linked the perpetrators of Wednesday's attack to "the spying agencies of some regional and trans-regional countries".
Meanwhile, on Saturday, India's foreign minister Sushma Swaraj called on Iran's deputy foreign minister Seyed Araghchi in Tehran to discuss the two attacks and their repercussions.
"Iran and India suffered from two heinous terrorist attacks in the past few days, resulted in big casualties," Araghchi tweeted. "Today in my meeting with Sushma Swaraj… we agreed on close cooperation to combat terrorism in the region. Enough is enough!"
In response to Iran's protest, Pakistan's foreign minister Shah Mahmood Qureshi said on Sunday that he will send a special delegation to Tehran to hold talks on the matter.
Qureshi said it is "regrettable" that the incident took place, and promised Pakistan's "cooperation" in the investigation.
Iran shares a long border with Pakistan, measuring around 1,000km. Jaish-ul-Adl has often infiltrated through this porous border to carry out attacks in the border region