Iran unveils homegrown water jet propulsion system
February 26, 2019 - 9:26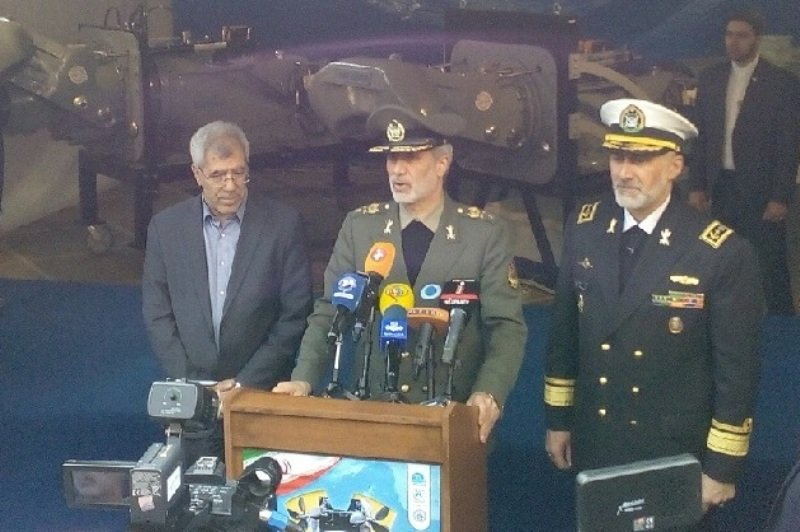 TEHRAN – Iran unveiled on Monday a new water jet propulsion system, which has been completely designed and produced by domestic experts with the cooperation of Iranian universities.
The propulsion system, dubbed National Water Jet, was unveiled in a ceremony in Tehran, attended by Defense Minister Brigadier General Amir Hatami, IRNA reported.
Addressing the ceremony which was held in Sharif University of Technology, Hatami said the system will be used for propulsion of various types of vessels.
He said Iran is a maritime country with lots of opportunities which should be tapped into through power. "If we are not powerful, the opportunities would turn into threats," he stressed.
"Propulsion devices are one of the most important needs of the maritime industry," he pointed out.
Hatami said earlier last year Iran unveiled a 1300hp diesel engine which has many applications in the maritime and rail sectors.
"And today, the new water jet propulsion system, which is one of the essential needs of the military, commercial and recreational vessels in the country, was unveiled," the defense chief remarked.
In recent years, Iranian military experts and technicians have made great headways in manufacturing a broad range of indigenous equipment, making the armed forces self-sufficient in the arms sphere.
Officials in Iran have repeatedly underscored that the country will not hesitate to strengthen its military capabilities which are entirely meant for defense, and that Iran's defense capabilities will be never subject to negotiations.
Back in February 2018, Leader of the Islamic Revolution Ayatollah Ali Khamenei called for efforts to maintain and boost Iran's defense capabilities.
"Without a moment of hesitation, the country must move to acquire whatever is necessary for defense, even if the whole world is opposed to it," the Leader said at the time.
MH/PA