EMC testing lab inaugurated at Iranian Space Research Center
February 26, 2019 - 20:33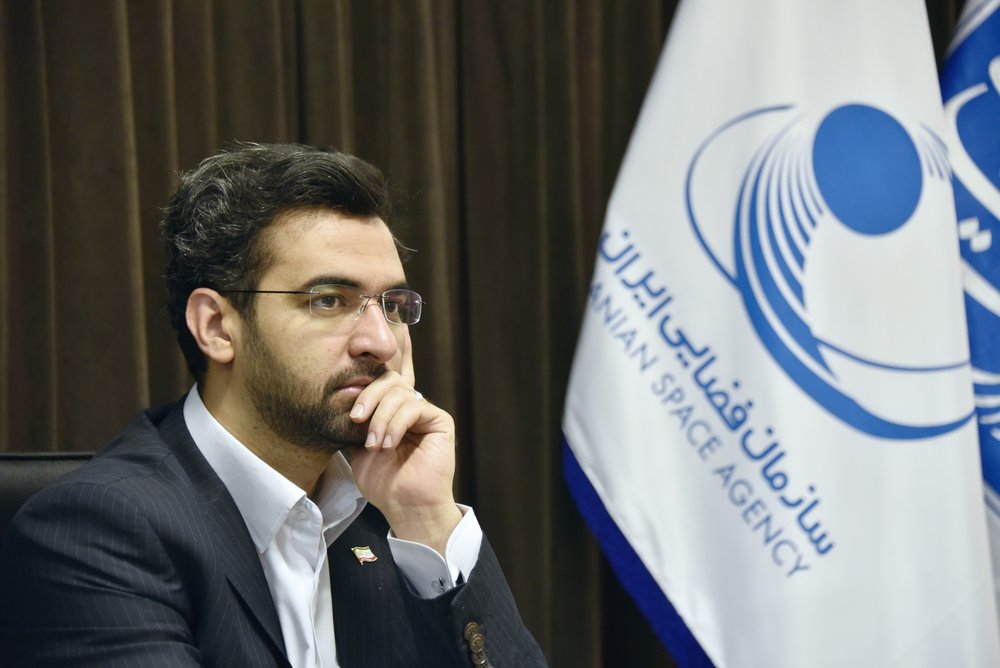 TEHRAN -- Electromagnetic Compatibility (EMC) testing lab was inaugurated at the venue of Iranian Space Research Center during a ceremony attended by Information and Communication Technology (ICT) Minister Mohammad Javad Azari Jahromi on Monday, IRNA reported.
He said that the lab is equipped for 15 different tests and is a crucial step toward completion of space industry chain, he said.
Azari Jahromi pointed to the recent monitoring of cultivated area through satellites saying that these steps make space technology practical for the public.
In mid-February, the Iranian Space Agency (ISA) released a report for satellite crop monitoring of subtropical gardens in Northern provinces of Gilan and Mazandaran.
He also pointed to agreements signed between ICT Ministry and Management and Planning Organization of Iran as well as the Ministry of Energy and the Department of Environment in order to use space technology to save environment.
The first center for space-based marketing development will be established in Mazandaran Province in the near future, he announced.
He said that the Nahid 1 satellite will be sent into orbit in the month of Khordad (May 22-June 22).
Zafar satellite manufactured by Iran University of Science and Technology and Pars 1 satellite will be sent into orbit in the next Iranian calendar year (starting on March 21), he said.
During the event, the head of EMC testing labs Shahram Qaebi made speech during the event.
He said that an integration and test (AIT) center will be established by the next two years.
In early February, Azari Jahromi announced that despite the sanctions that have slowed down the country's space technology development, there are no specific problems and the national space program is well progressing.
The U.S. tries definitely to impede Iran's space technology and the European countries do not have any cooperation with Iran and our absolute message is that space technology improves lives of Iranians and people worldwide, he said.
SB/MG