National space technology day marked
Sanctions no hinder for Iran's space technology progress: ICT minister
February 3, 2019 - 20:29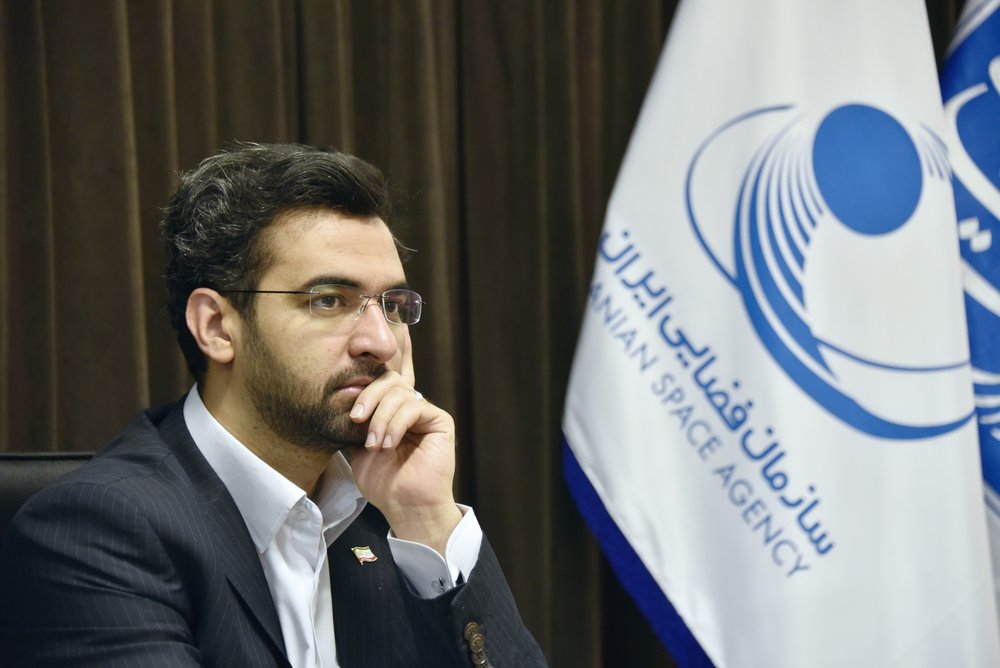 TEHRAN – Despite the sanctions that have slowed down the country's space technology development, there are no specific problems and the national space program is well progressing, the information and communication technology minister has said.
"Iran is seeking further cooperation with other countries within the framework of space diplomacy as the country pursues peaceful space technology," Mohammad Javad Azari Jahromi added.
He made the remarks during the National Day of Space Technology celebration on Sunday, IRNA reported.
The U.S. tries definitely to impede Iran's space technology and the European countries do not have any cooperation with Iran, he said.
Our absolute message is that space technology improves lives of Iranians and people worldwide, he said.
"Despite all hardships, we try to consider sanctions not as a threat but an opportunity for self-improvement," he said.
He said that space-based data is available for public on the website of the Iranian Space Agency (ISA).
Space knowledge in not limited to a special country and is a human right for all people worldwide, Azari Jahromi said.
Natural resources like environment and water do not belong to a single country, when they are endangered, the world faces problem, he explained.
Hence, space technology as one of the modern solutions to these problems, is considered as a global knowledge, he said.
Due to sanctions, Iran faces several limitations for expanding space technology during recent years, he said.
He pointed to Mesbah satellite as one of the samples of Iran cooperation with other countries, he said.
Mesbah satellite was built in collaboration with Italy's Carlo Gavazzi Space SpA (CGS) in 1998 and was unveiled in 2005. The satellite has been ready for launch for more than ten years in Europe.
Iranian young generation has the capacity for development in the field of space technology, he said.
He said that although Iran has not a high speed in space development, the professionals do their best.
During his speech, he talked about the improvement of e-government in Iran saying that more organizations are connecting to e-government.
As a part of digital transformation, the first phase of e-government services project in Iran officially came on stream under the title of 'Mobile Government' in mid-May 2018.
The project aims to facilitate some government services, reduce unnecessary expenses and ease traffic jam, which is the main cause of air pollution in big cities.
It is based on the Iran's National Information Network (NIN), an ongoing project to develop a secure and stable infrastructure network in the country.
SB/MQ/MG