Space tech, domestic industry should be connected: minister
September 26, 2018 - 10:12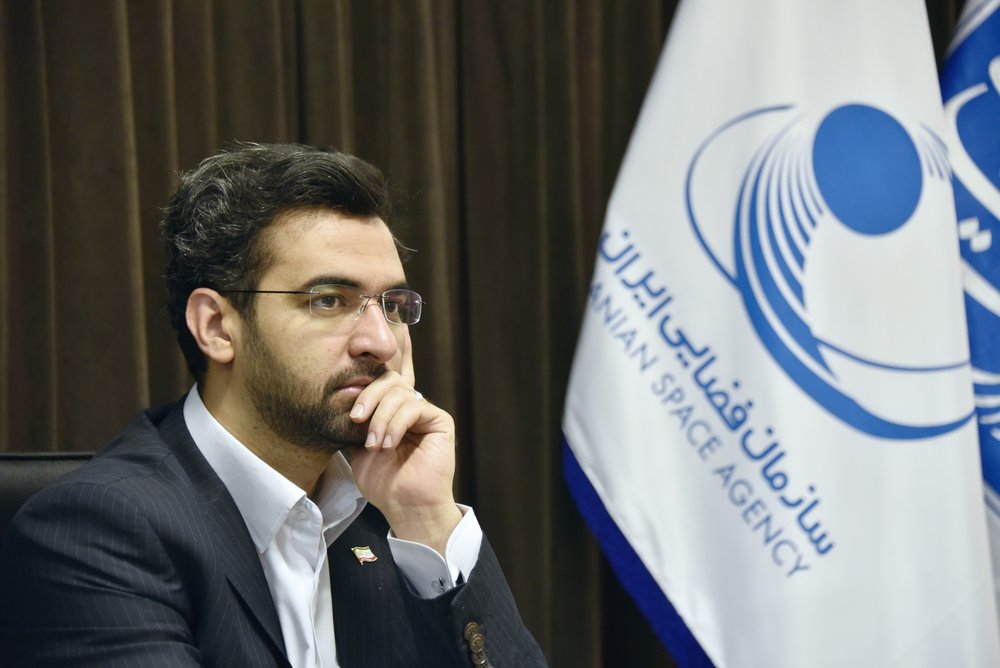 TEHRAN – The connection of space technology to the domestic industry should be on high agenda for the Iranian Space Agency (ISA) and the Iranian Space Research Center (ISRC), the information and communication technology (ICT) minister has said.
Mohammad Javad Azari Jahromi made the remarks during a visit to the ISRC on Sunday.
He called the ISRC as one of the main supporters of the ISA in development of space technology.
The ISRC is a research center affiliated to the presidency and with the ISA, which is affiliated with the ICT ministry; they are the main organizations carrying space research and operations in Iran.
Azari Jahromi called the ISRC as the key manager in the field of space-related research and to coordinate universities active in this field, Mehr reported.
He highlighted the importance of application of space technology in everyday life of people, saying that ordinary people should be aware of the importance of this kind of technology.
He said that the government do its best to provide budgets for space-related projects in order to accomplish them.
ISA urge state-run organizations to boost space-based marketing
The ISA has urged 48 state-run organizations to provide their required satellite service via the Agency.
Space data and space-based marketing improve the agriculture economy, the ISA director Morteza Barari said.
He named the Ministry of Agriculture, the Department of Environment, and the National Disaster Management Organization as some of the organizations which can benefit from services provided by the ISA.
SB/MQ/MG