First digital economy development park opens in Mashhad
February 5, 2019 - 21:11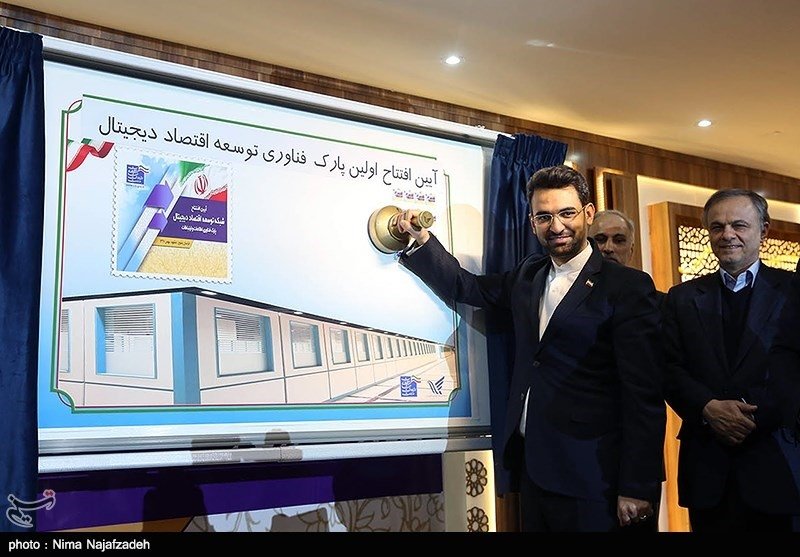 TEHRAN – The first digital economy development park in Iran was inaugurated during a ceremony in the city of Mashhad on Monday.
A total of 120 companies can be established in the park, Information and Communication Technology (ICT) Minister Mohammad Javad Azari Jahromi announced.
He said that another digital economy development park with a capacity for 150 knowledge-based companies has been established in district 22 of Tehran.
The parks are like science and technology parks and benefit from capital venture and the ICT Ministry supports the places through investment, he explained.
During past years, oil-based economy and natural resources were spent to provide infrastructure for public transportation, which was not successful, he said.
The reason was that the services were based on state-run management, he explained.
However, an IT-based business decrease costs and create job and wealth without using any vehicle, which leads to air pollution. This is called digital economy, which is developed worldwide, he said.
He said that in the first step infrastructures should be provided partly by the government to facilitate investment and partly by the private sector for development of technology.
Iran has invested 250 trillion rials (about $6 billion) for IT development of technology since five years ago, he said.
Today all Iranian cities have 3G and 4G internet coverage, he explained.
"We are proud of 250,000 Iranian applications for product distribution channels, which are very well known," Azari Jahromi explained.
He said that the ministry aims to provide and equip unused spaces for young entrepreneurs.
"We also plan to facilitate some administrative processes for startups and increase the capacity of science and technology parks for knowledge-based companies. We also provide facilities for them to use insurance," he explained.
SB/MQ/MG