Investment opportunities in Chabahar presented in an intl. conference
February 26, 2019 - 21:51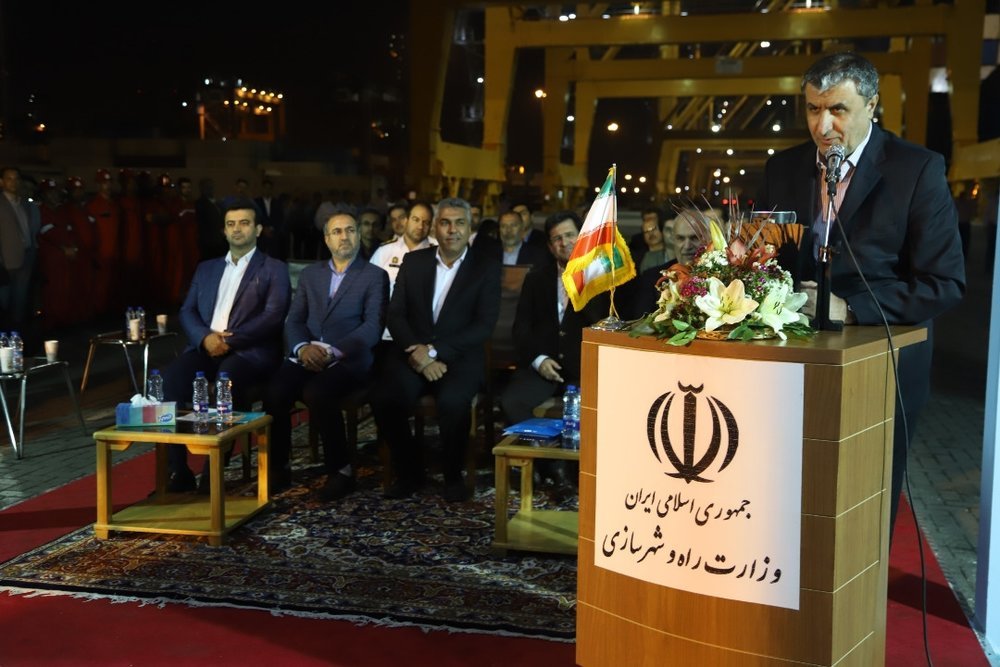 TEHRAN- The International Conference on Chabahar Development was held at the international conference hall of Chabahar Free Zone in southeast of Iran on Tuesday, IRNA reported.
The event was participated by a number of Iranian officials including Transport Minister Mohammad Eslami, Ports and Maritime Organization Head Mohammad Rastad, and Secretary of Iran's Free Zones High Council Morteza Bank, in addition to some participants from other countries.
The investment opportunities and also potentials and facilities available in the southeastern port of Iran was presented to the audience including Iranian investors during the conference.
Meanwhile, transport minister inaugurated seven development projects in the port on Monday, a day before the conference.
Some loading and unloading equipment, a training laboratory and boosting capacity of water desalination unit of Shahid Beheshti Port were some of the projects inaugurated by the minister.
Also, the first cargo from Afghanistan to India via Chabahar was loaded at the port in a ceremony attended by Eslami on Monday.
In an official ceremony on Sunday, the Afghanistan-Iran-India trade corridor in which Afghanistan will export goods to India through Iran's southeastern Chabahar Port was inaugurated.
The event was attended by Afghan President Ashraf Ghani, along with Iranian Ambassador to Kabul Mohammadreza Bahrami and Indian Ambassador to Afghanistan Vinay Kumar.
Afghanistan's first 570-ton export cargo includes 200 tons of grains and 370 tons of talc stone.
Addressing the conference on Tuesday, the head of Ports and Maritime Organization said the project to increase the capacity of Shahid Beheshti Port which was inaugurated by President Rouhani last year has increased the port's capacity to 8.5 million tons from two million tons.
The official said that investment-making deals worth €240 million have been signed with the private sector on development of the port over the past year.
Lying on the coast of the Gulf of Oman in Iran's southeastern Sistan-Baluchestan Province, Chabahar is the country's only oceanic port and given its strategic location in the International North-South Transport Corridor (INSTC) development of the port is of high significance for Iran.
MA/MA