Sepehr Imanpur wins top prize at 7th Damonfar Visual Arts Festival
March 2, 2019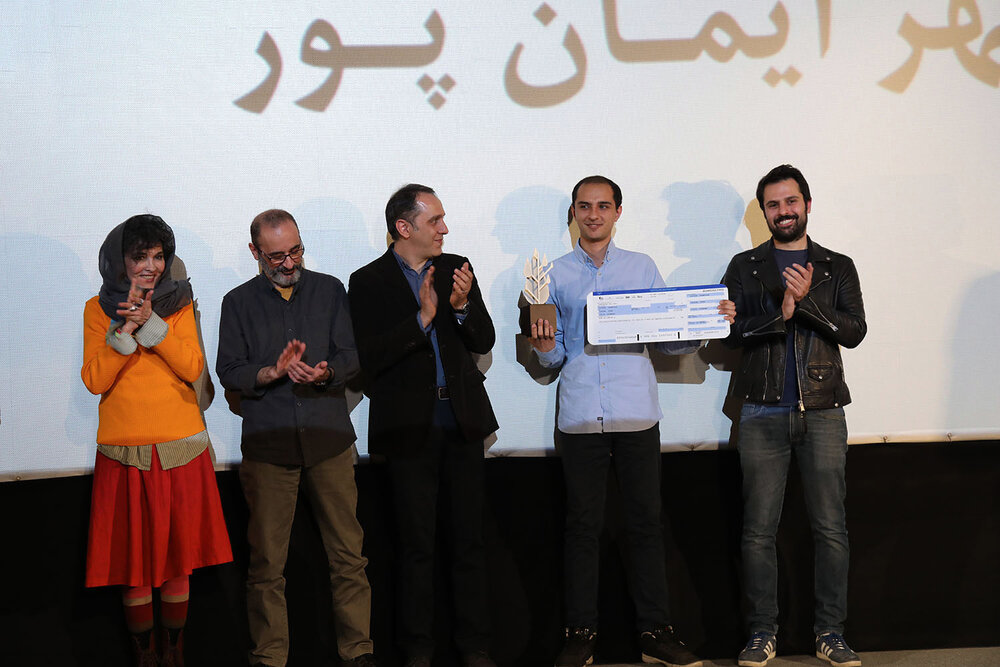 TEHRAN – Sepehr Imanpur has won the top prize at the 7th Damonfar Visual Arts Festival.
Mohammad-Hossein Khatami and Mohaddeseh Taheri shared second prize, and Atieh Shafiei and Homa Khosravi shared third prize of the festival dedicated to artists under 25 years of age.
The honoring ceremony held at Tehran's Mellat Cineplex on Friday was attended by Deputy Culture Minister for Artistic Affairs Seyyed Mojtaba Hosseini and Visual Arts Office director Hadi Mozaffari.
The art festival is organized by the Damonfar Company, the Iranian representative of France's Pebeo and Germany's Faber-Castell, two companies that manufacture art materials.
Damonfar Managing director Seifollah Puya-Rad expressed happiness over organizing the event despite the current adverse economic situation in the country.
Veteran Iranian painter and art expert Aidin Aghdashlu, who presided over the biennial jury, also said, "I am surprised to see how good young artists work and this is a great hope," he said.
"I sometimes see some masterpieces that I wish could be my works. Sometimes I say I wish I had painted them. But the right thing is that artists should work for their own dreams and transfer them to us," he added.
Aghdahslu also asked all the young artists not to forget modesty.
"Modesty is a favor from God that is not bestowed upon every individual. Humbleness is a clear indication of intelligence and only a cultured person can learn to be modest. Because he/she knows what is going on in this world and can measure his/her relation to the world and find out where he/she stands. But a person who does not know what is happening in the world cannot be modest since he/she considers himself above others," he asserted.
Juergen Braun, a Faber-Castell official also attending the ceremony, expressed his happiness over attending the 7th edition of the festival.
The festival also honored Manuchehr Motabar, famous for his distinguished figurative arts, for his lifetime achievements.
A selection of 110 paintings by 57 artists has been put on view this year at the biennial, which will run until March 8.
The top artist Imanpur will get an opportunity to travel to Germany to visit the Faber-Castell factory.
The event is also organized in collaboration with Tasvire Shahr Institute, a cultural organization based in Tehran, and European manufacturers of fine art products Winsor & Newton, Quilo and Canson.
Photo: Young artist Sepehr Imanpur (2nd R) poses with organizers after accepting his award at the 7th Damonfar Visual Arts Festival at Tehran's Mellat Cineplex on March 1, 2019.
RM/MMS/YAW