Tehran hosting 7th meeting of INSTC's coordination council
March 4, 2019 - 21:34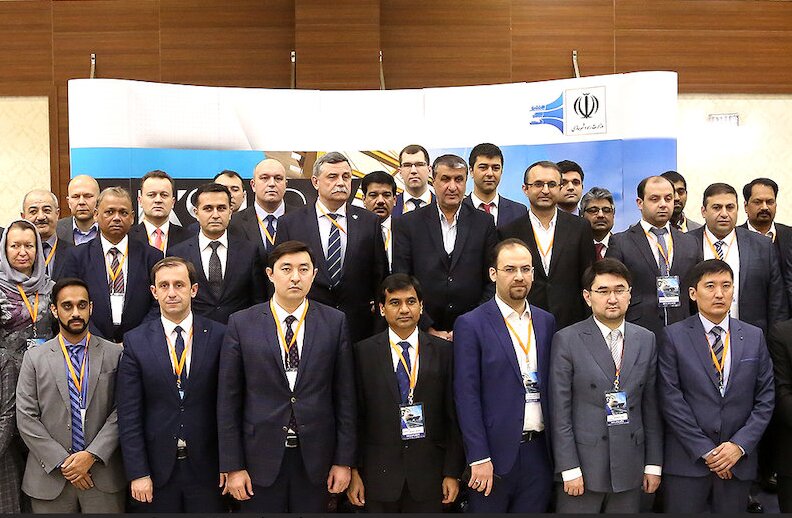 TEHRAN- The seventh meeting of the coordination council of International North South Transit Corridor (INSTC) kicked off on Monday in Tehran, IRIB reported.
As reported, Iranian Transport Minister Mohammad Eslami, Deputy Transport Minister Shahram Adamnejad along with senior officials and delegations from the member nations attended the opening ceremony.
During the two-day summit, the fourteen member countries are going to explore ways of facilitating cooperation among the member states and discuss new approaches to increase the volume of trade through increasing the economic attractiveness of the corridor as well as its competitiveness compared to rival corridors in the region.
Speaking in the opening ceremony, Adamnejad expressed hope that during this gathering decisions will be made that would lead to the further expansion of transit in this corridor, and consequently, the growth of trade and economic exchanges in the region.
"Since 2000, in which the coordination council of the INSTC was established, the council have held six meetings." He said.
The official further emphasized the need for close cooperation and unity among the member countries in order to promote this corridor and commercialize its routes.
"Undoubtedly, the current and future plans and actions of the member states in developing and completing their transport infrastructure and facilities, in a context of synergy and coordination, will have a significant impact on the prosperity of the corridor routes." Adamnejad added.
He also mentioned other advantages of the INSTC, saying "Considering the great tourist attractions along the north-south corridor, in addition to the development of transit traffic, establishment of touristic facilities along the corridor is also being pursued. In this regard, preparatory talks have been conducted with some neighbors and the plan has been in discussed with other corridor countries."
INSTC is a 7,200-km-long multi-mode network of ship, rail, and road route for moving freight between India, Iran, Afghanistan, Armenia, Azerbaijan, Russia, Central Asia and Europe.
The route primarily involves moving freight from India, Iran, Azerbaijan and Russia via ship, rail and road.
The objective of the corridor is to increase trade connectivity between major cities such as Mumbai, Moscow, Tehran, Baku, Bandar Abbas, Astrakhan, Bandar Anzali, etc.
Russia, Iran and India signed the agreement for the NSTC project on May 16, 2002. All three countries are founding member states on the project. Other important member states include Azerbaijan, Armenia, Kazakhstan and Belarus with other states having varying levels of involvement.
Given its location in the INSTC, Iran's southeastern port of Chabahar is of high significance in the INSTC project.
India and Iran have a long-standing agreement, signed in 2002, to develop Chabahar into full deep sea port. The port has the ability to handle cargo ships bigger than 100,000 tons and industry analysts have highlighted there are long term plans to integrate Chabahar with the NSTC.
EF/MA