Tehran to host 7th meeting of INSTC's coordination council
March 2, 2019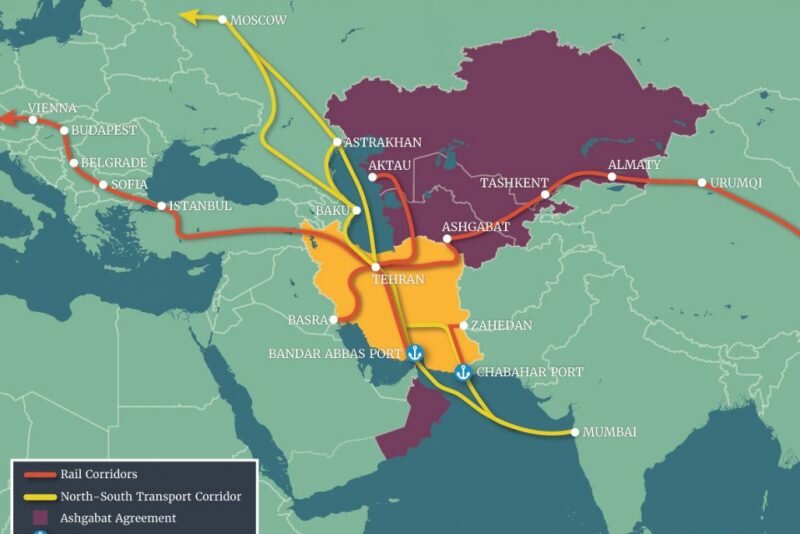 TEHRAN- The seventh meeting of the coordination council of International North South Corridor (INSTC) will be held in Tehran on March 4 and 5, the news portal of Iran's Ministry of Transportation published.
In a press conference held at the place of the ministry on Saturday, Amin Tarafo', the director general of the international corridors department of the ministry, elaborated on the programs of the meeting which will be participated by the representatives of the 14 member countries.
The meeting is to be hosted by Iran's Transportation Ministry and will be attended by the deputy transport ministers of the member countries, the official said.
He mentioned facilitation of the transportation procedures in the INSTC as the main objective of the meeting.
The official also said that door-to-door transport and facilitation of insurance procedures will be the two major issues to be discussed by the coordination council in the meeting.
INSTC is a 7,200-km-long multi-mode network of ship, rail, and road route for moving freight between India, Iran, Afghanistan, Armenia, Azerbaijan, Russia, Central Asia and Europe.
The route primarily involves moving freight from India, Iran, Azerbaijan and Russia via ship, rail and road.
The objective of the corridor is to increase trade connectivity between major cities such as Mumbai, Moscow, Tehran, Baku, Bandar Abbas, Astrakhan, Bandar Anzali, etc.
Russia, Iran and India signed the agreement for the NSTC project on May 16, 2002. All three countries are founding member states on the project. Other important member states include Azerbaijan, Armenia, Kazakhstan and Belarus with other states having varying levels of involvement.
Given its location in the INSTC, Iran's southeastern port of Chabahar is of high significance in the INSTC project.
India and Iran have a long-standing agreement, signed in 2002, to develop Chabahar into full deep sea port. The port has the ability to handle cargo ships bigger than 100,000 tons and industry analysts have highlighted there are long term plans to integrate Chabahar with the NSTC.
MA/MA