Afghanistan hit by worst floods in 7 years
March 6, 2019 - 22:8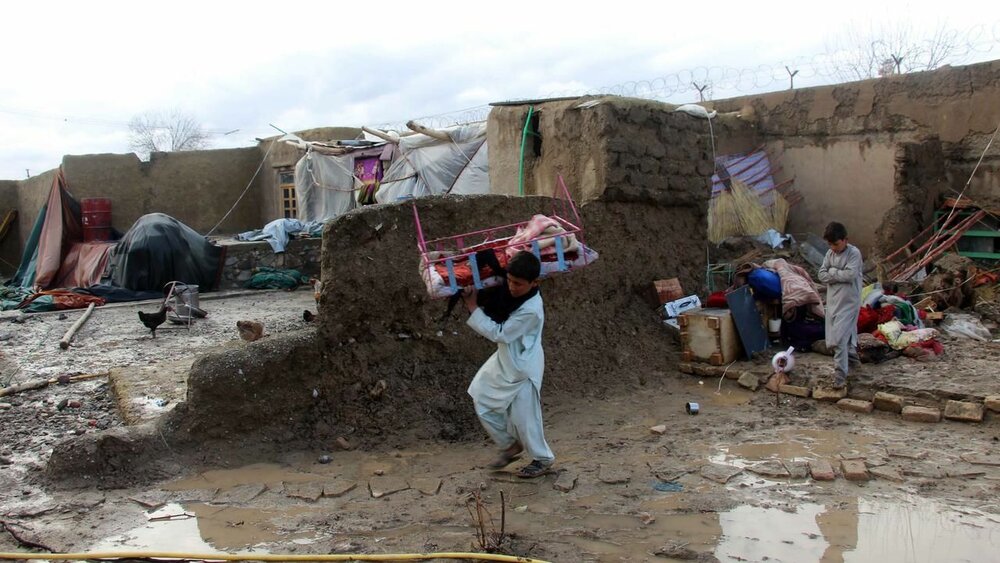 TEHRAN - More than 32 people have been killed and thousands others displaced due to massive flooding across Afghanistan over the past week.
Many homes and buildings have been swept away by flooding, according to reports, especially in the southern part of the country bordering Pakistan.
In southern Kandahar province, which has been hit hardest, hundreds of residential houses have been destroyed and an estimated 4000 families rendered shelter-less, in need of assistance.
"With tent stocks already depleted and temperatures dropping during the night, there is an urgent need for more tents and winter clothes," said Wilberforce Musombi, an official with Norwegian Refugee Council (NRC) in Afghanistan.
Many humanitarian organizations have been pressed into service in the worst-affected areas to assess the needs of people affected by the flooding.
Beside Kandahar province, thousands of others have been affected by flooding in the nearby provinces of Helmand, Farah and Herat. The impact of changing climate conditions, on top of over 40 years of conflict, is deeply affecting the people of Afghanistan, say experts.
The latest catastrophe came as the UN humanitarian coordinator in Afghanistan lashed out at the European Union for its "wholly insufficient" response to hunger and suffering in the country already devastated by 'world's deadliest conflict'.
The latest floods have been described as the worst in seven years with UN 'shocked' by the lack of crisis funding. In recent months, many areas of the country have been cut off due to snow.