Leader plants trees on national tree planting day
March 6, 2019 - 21:52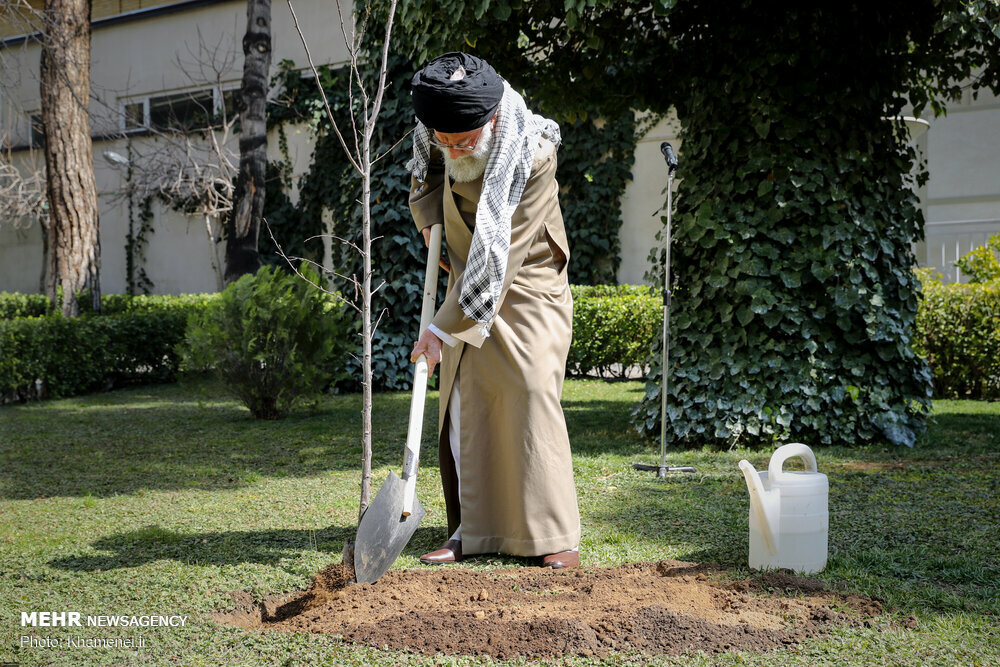 TEHRAN — Concurrent with National Tree Planting Day, Leader of the Islamic Revolution Ayatollah Seyyed Ali Khamenei planted two fruit tree saplings on Wednesday.
"National Tree Planting Day heralds the beginning of the spring and reminds us the importance of protecting the vegetation," Leader said.
Disrespect for the rangelands, forests, and vegetation would incur losses on the country and the issue of vegetation conservation should find its place among the public, the Leader highlighted.
He further noted that planting trees on National Tree Planting Day is a symbolic gesture aiming to promote the culture to safeguard trees and plant species.
The Leader added responsible bodies should strictly prohibit a cutting of trees for constructing buildings.
He also criticized sowing invasive plant species in order to fight desertification in some regions, calling on responsible bodies to stop such plantations.
In an attempt to protect the forests and rangelands, the Judiciary should also strive to stop deforestation, Ayatollah Khamenei suggested.
National Tree Planting Day, is annually celebrated on the fifteenth day of Esfand, the last month on the Iranian calendar, which usually corresponds with March 6. The day marks the beginning of National Week of Natural Resources (March 6-13).
MQ/PA