'Feast of charity' underway at Iranian schools
March 8, 2019 - 8:43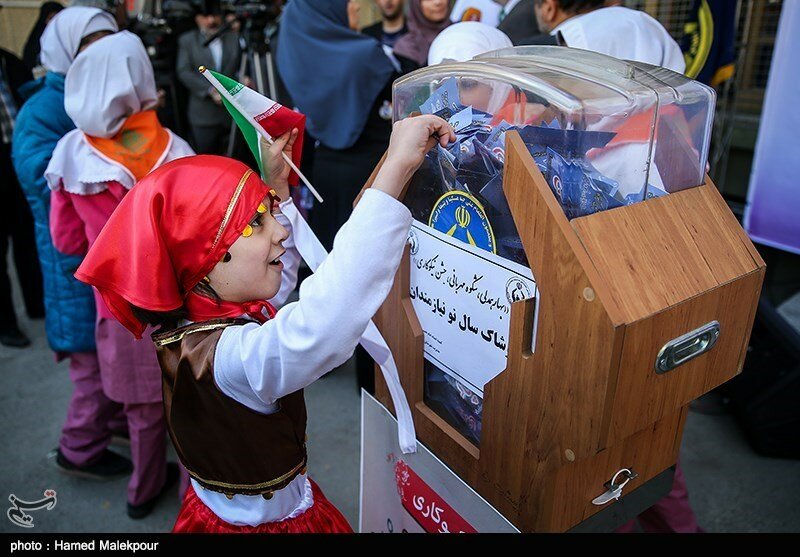 TEHRAN – 'Feast of charity', a campaign held prior to the Iranian New Year celebration each year helping families having hard time addressing their essential needs, is underway at schools across the country.
The charity event called Jashn-e Nikoukari (feast of charity) started on Wednesday in schools nationwide and will last until Friday.
Philanthropist all over the country attend a charity event prior to Noruz (Iranian new year holidays starting March 21), to provide deprived families with cash handouts, commodities or clothes.
There are 4100 educational units in the capital city of Tehran and 1.180 million students who donated 20 billion rials (nearly $476,000) last year, ISNA quoted deputy education minister Abdolrasoul Karimi as saying.
Some 75,000 centers collecting donations have been established in the country in this regard thanks to the Imam Khomeini Relief Foundation efforts, he added.
Such charity events would certainly encourage altruistic behaviors and generosity in the society. Particularly encouraging the youngsters to practice giving even though this brings no advantage to them would result in bringing up a caring generation.
FB/MQ/MG