Iran not afraid of negotiations but U.S. must first return to nuclear deal, Rouhani says
March 8, 2019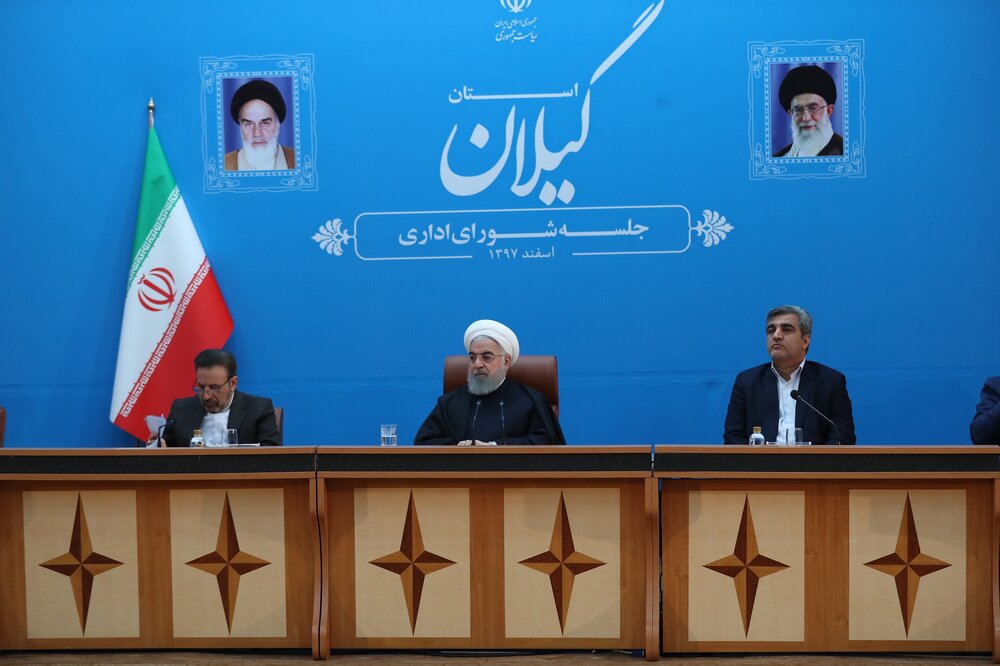 TEHRAN – Iranian President Hassan Rouhani said on Thursday that Iran is not afraid of the negotiating table but noted that the U.S. should return to the 2015 nuclear deal and make up for the past.
During a session of the Administrative Council of Gilan Province, Rouhani said that Iran has the power to negotiate and is not afraid of the negotiating table.
"We have strong logic and reasoning, to the extent that we have gained victory against the U.S. in the international courts. We have no fear of the negotiating table, legal discussion and (even) war," he stated.
On May 8, 2018, U.S. President Donald Trump officially withdrew his country from the international nuclear deal, officially known as the Joint Comprehensive Plan of Action, and reinstituted sanctions against Iran.
On July 31, Trump offered to meet Iran's leaders with "no preconditions" and "any time they want"
"I'd meet with anybody. I believe in meetings," Trump told reporters at the White House.
NA/PA