Zarif calls Iran and Iraq two pillars of regional security
March 10, 2019 - 23:18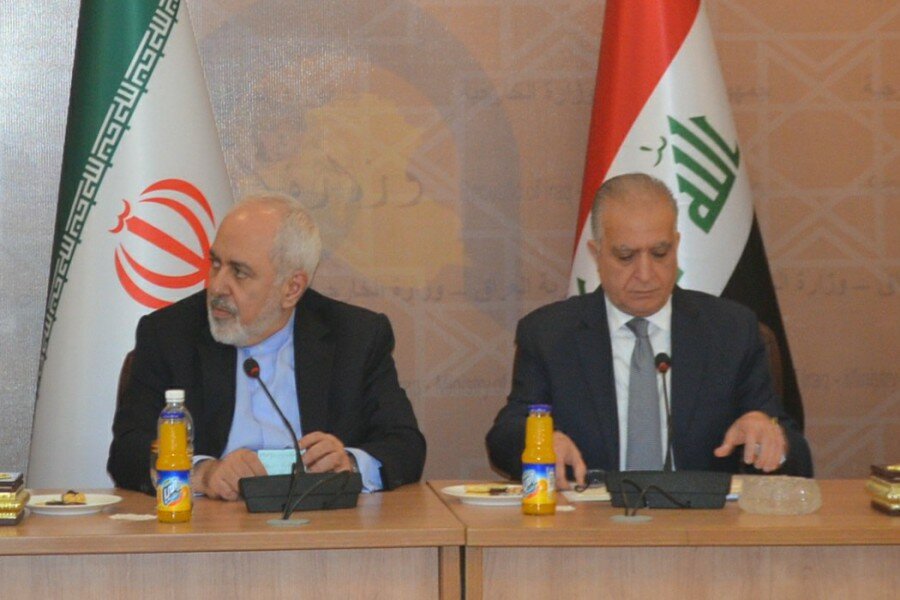 TEHRAN – Iranian Foreign Minister Mohammad Javad Zarif said on Sunday that President Rouhani's visit to Iraq is taking place at a very important juncture.
"We are glad that Dr. Rouhani's visit is taking place at a very important historic juncture after victory over Daesh as enemy against humanity," Zarif told a joint meeting of the Iranian and Iraqi delegations in Baghdad attended by Mohammed Ali al-Hakim, the Iraqi foreign minister.
Rouhani plans to start his three-day visit to Iraq on Monday.
Zarif called relations between Iraq and Iran are "strategic", which cannot be weakened by any country.
Pointing to parliamentary elections in Iraq, he called the elections "a great success".
"This has been a great success for democracy and the people of Iraq and we congratulate the Iraqi government and people on this," Zarif remarked.
The Iraqi parliamentary elections were held on May 12, 2018.
Elsewhere, Zarif said that he held talks with the Iraqi foreign minister to discuss regional and international issues.
He also expressed hope that talks between the Iranian and Iraqi officials would yield to positive results in line with the interest of the two countries.
In a press conference with his Iraqi counterpart, Zarif also described Iran and Iraq as two pillars of security in the region which their cooperation can strengthen security.
Zarif also said the two countries' sand toward regional and international issues are "very similar" and this can help regional security.
The chief diplomat also thanked Iraqis for their opposition to "unjust and illegal" U.S. sanctions against Iran.
NA/PA