Iraqis were never asked to choose Iran: Zarif
March 12, 2019 - 20:49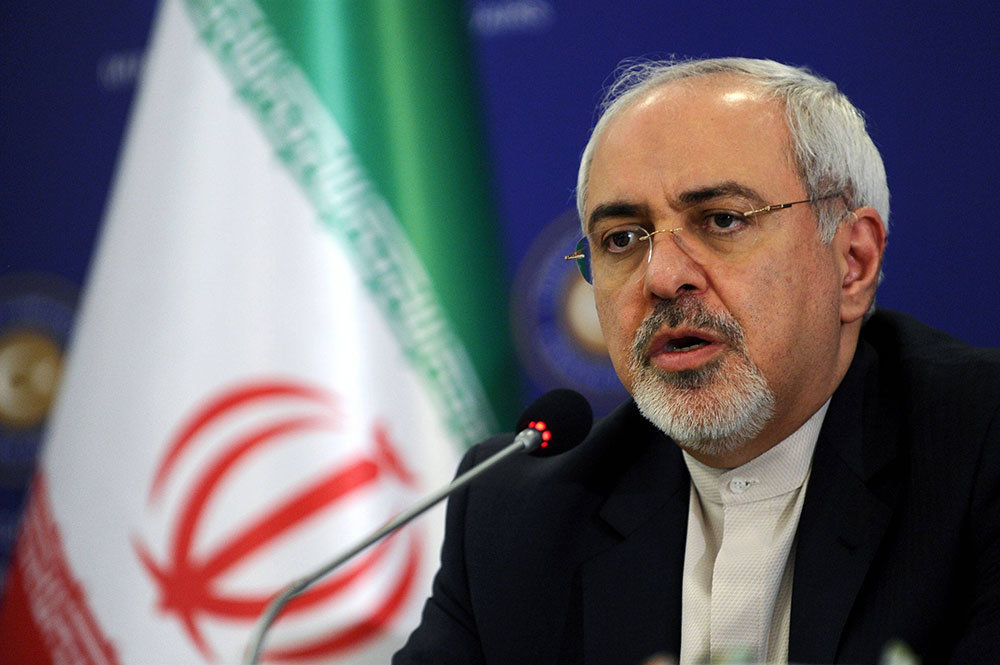 TEHRAN – Iran's Foreign Minister Mohammad Javad Zarif has said that the Iraqis were never asked to choose Iran as their close friend.
"We have never asked the Iraqis to choose us," the senior diplomat said. "It is the United States, which is pressuring Iraqis to choose (between Iran and the U.S.)," Zarif told BBC Arabic on Monday while in Baghdad accompanying President Hassan Rouhani on an official trip.
He further stressed that the United States cannot "stop" Iran and Iraq's mutual relations, stressing that Tehran is not after competing with Washington in Iraq either.
"We have good relations with Iraq. Iraq is our neighbor," the Iranian foreign minister said, adding that not even former Iraqi dictator Saddam Hossein's 1980-88 war on the Islamic Republic managed to separate the two nations, ending the historical, geographical, and even family ties between the two countries.
Commenting on the nature of the visit, Zarif said, "I do not believe that we are here either to take a measure against any country [or] to seek intervention on behalf of Iran with any country." "Our positions have been very clear, and we called for dialogue."
He asserted that the Islamic Republic maintains a regional strategy called "a stronger region rather than strong countries or strong men in this region." "We have had enough of strong men, we need a strong region," he noted.
Separately in the interview, Zarif commented on a payment mechanism that European countries have announced to safeguard trade with Iran.
The UK, France, and Germany, three of the European signatories to the 2015 nuclear agreement, issued a joint statement on January 31, announcing the launch of the long-awaited direct non-dollar payment mechanism meant to protect their trade ties with the country in the face of the United States sanctions.
The U.S. left the agreement, officially known as the Joint Comprehensive Plan of Action (JCPOA), last May, defying the fact that it had been ratified in the form of a United Nations Security Council resolution. Washington afterwards returned the sanctions that it had lifted under the accord.
Zarif said the European mechanism alone "does not solve all of Iran's problems." Nor does it realize all of Europe's commitments as a partner to the JCPOA, he added.
He also commented on tensions between the Islamic Republic and Saudi Arabia, saying, "We are prepared for cooperation with Saudi Arabia, but they should acknowledge that their security is tied to ours and our security is tied to theirs."
Saudi Arabia broke off its diplomatic ties with Iran in early 2016 after protests in front of its Iran-based diplomatic missions against Riyadh's earlier execution of Sheikh Nimr al-Nimr, a prominent pro-democracy Saudi Shia cleric.
SP/PA