Iraqi dignitaries meet Rouhani in Baghdad
March 12, 2019 - 20:8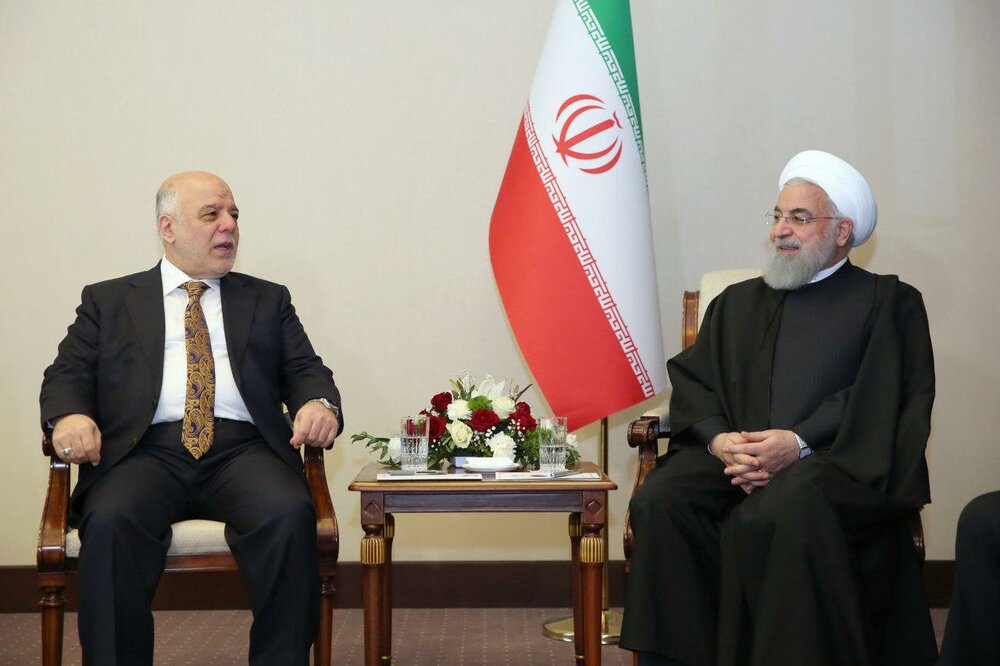 BAGHDAD/TEHRAN – A number of Iraqi dignitaries met on Monday and Tuesday with President Hassan Rouhani at the Iranian embassy in Baghdad. The visits took places as Rouhani was on a three-day tour of Iraq which started on Monday.
A large economic and political team is accompanying Rouhani in his trip to neighboring Iraq.
Rouhani says Iran and Iraq play influential role in region
Rouhani said Iran and Iraq play an influential role in the Middle East region.
Rouhani says Iran prepared for expanding interaction and dialogue with regional countries."We should make efforts in line with expansion of cooperation among the regional countries in various areas such as transit and fight against terrorism," he said during a meeting on Tuesday with Haider al-Abadi, the former Iraqi prime minister.
Rouhani and Abadi highlighted the importance of expanding relations.
Rouhani also held a separate meeting with Nouri al-Maliki, also former prime minister, during which he said that Iran is determined to expand ties with Iraq.
Rouhani said that the Iraqi political and leading figures play important role in the country's stability and security and expansion of relations with Tehran.
Maliki said that the two countries can expand cooperation in various areas.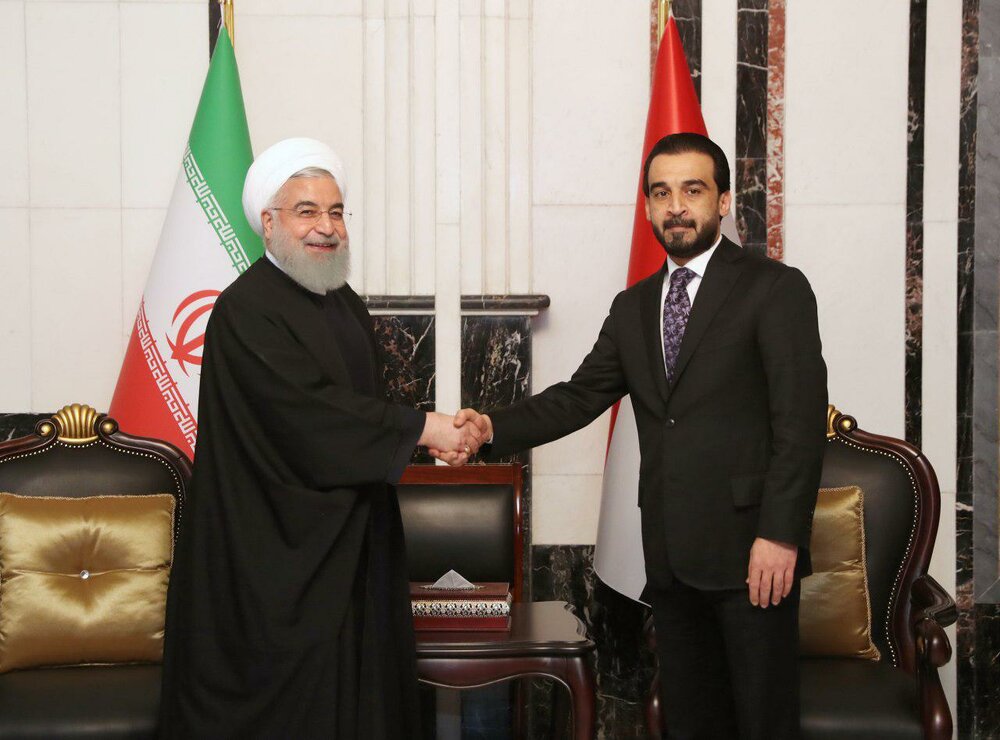 In a separate meeting with Speaker of the Council of Representatives of Iraq Mohamed al-Halbousi on Monday, Rouhani said that it is essential for parliaments of the two countries to expand cooperation.
He noted that the banking relations should be expanded.
Halbousi said that the Iraqi parliament and political groups support expansion of relations with Iran.
Halbousi travelled to Tehran just prior to Rouhani's visit to Iraq.
'Iraqis' endeavors in fighting terrorists are source of pride for Muslims'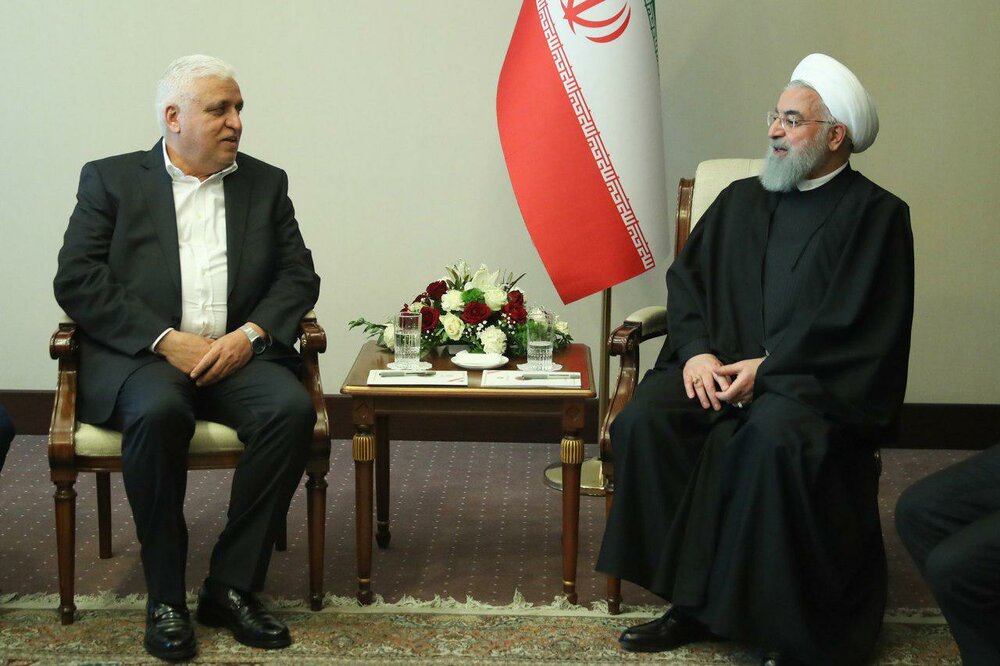 In a meeting with Falih Alfayyadh, chief of the Iraqi National Security and the Popular Mobilization Forces on Tuesday, Rouhani said that the Iraqi people's determination in fighting terrorists have been a source of pride for the world of Islam.
Iraqi National Security chief Falih Alfayyadh says his country is proud of different progresses by the brotherly and neighboring country of IranHe noted that the Popular Mobilization Forces have had and will have an important status in promoting national security in Iraq.
For his part, Alfayyadh called for expanding relations and cooperation.
Alfayyadh also called Rouhani's visit to Iraq very important, saying it is line with the "interests" of the two countries.
He also said, "Development of ties cooperation between Iran and Iraq will pave the ground for great events in the region."
The Iraqi security chief also said cultural, scientific and social cooperation would help strengthen mutual relationship and also the progress of the two countries.
Elsewhere in his remarks, Alfayyadh said Iraq sees itself as a defender of Iran and "is proud of the political, economic, regional and international progresses of Iran as a brotherly neighbor."

'Iran ready to take steps to resolve regional problems'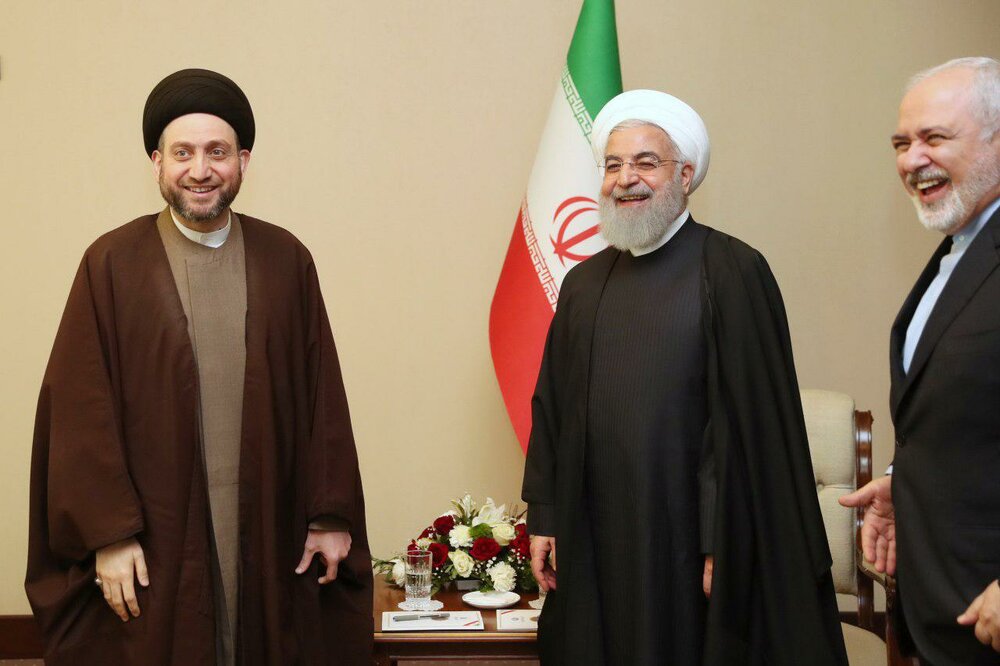 In a meeting with Leader of the National Wisdom Movement of Iraq Ammar al-Hakim, Rouhani said that Iran is ready to take steps in line with expanding interaction and dialogue with regional countries.
"Like the past, the Islamic Republic of Iran is ready to take steps in line with resolving regional problems and establish dialogue between regional countries," the president noted.
Hakim said that Iraq has been able to overcome serious challenges and start the process for rebuilding the country.
'It is our duty to resist excessive demands against Iran'
He also called for expanding relations with Iran sand said, "We consider it our duty to withstand excessive demands and widespread propaganda of arrogant powers against the Islamic Republic."

Rouhani calls for expanding scientific, cultural ties with Iraq
During a meeting with representatives from various Iraqi political factions on Monday, Rouhani called for expanding scientific and cultural ties between the two countries.
He said that efforts should be made to expand cultural, scientific, political and economic relations, because terrorism cannot be countered just militarily.
He noted that the two countries should stand beside each other and counter the U.S. excessive demands.
'Western powers have played no role in annihilating terrorists'
During a meeting with a number of Iraqi intellectuals and religious leaders, Rouhani said that Western powers have played no role in annihilating terrorists.
"We did not let hegemonic powers introduce themselves as savior of the region. All are aware that the Western powers played no role in annihilating terrorists," he stated.
The president noted that the Iraqis and Syrians succeeded to foil all the plots and proved that terrorists are not real Muslims.
The regional people showed that the global hegemony has been actual sponsor of the terrorists, he remarked.
'We want to form a great power with Iraq in the region that would not be against others'
Elsewhere in his remarks, Rouhani said, "We want an Iraq on the side of Iran and an Iran on the side of Iraq. And we want, along with each other, to build a great power in the region that will not be against another country. Rather we want, through unity, to attract other friendly countries in the region and these two powers (Iran and Iraq) would soon become three, four and five powers along each other."
Rouhani also visited Karbala on Tuesday and made pilgrimage to the holy shrines of Imam Hussein (PBUH) and Abbas ibn Ali (PBUH).
NA/PA/SP