Ayatollah Emami Kashani: Iran defeated U.S. in Iraq and Syria
March 15, 2019 - 20:3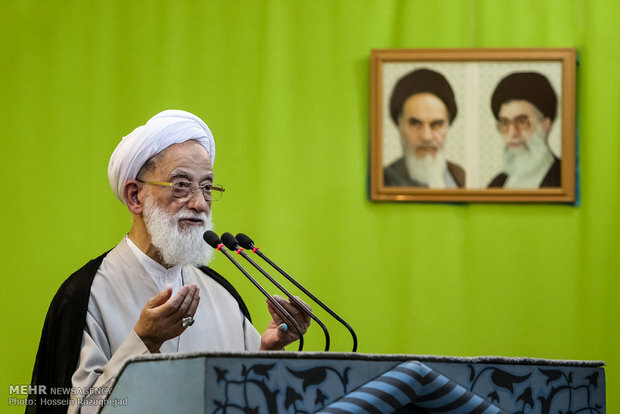 TEHRAN – Ayatollah Mohammad Emami Kashani, a Tehran Friday prayer leader, says the U.S. used all its energy against Iran but the Islamic Republic withstood Washington and defeated it in Iraq and Afghanistan.
He said the world is acknowledging this fact.
The ayatollah also said the Friday shootings at two mosques in New Zealand were an attack against the base of the movement of the Islamic Ummah, Mehr reported.
"We should pay attention to Friday prayers and know the enemy and know that the enemy is contemptible and that we should perform our duty," Emami Kashani told worshipers in Tehran.
Forty-nine people were killed and at least 20 others injured in shootings at two mosques in New Zealand city of Christchurch in the worst attack in the Pacific country's history.
MH/PA