By Mehdi Sepahvand
Zarif urges OIC to hold emergency meeting over New Zealand shooting
March 16, 2019 - 20:25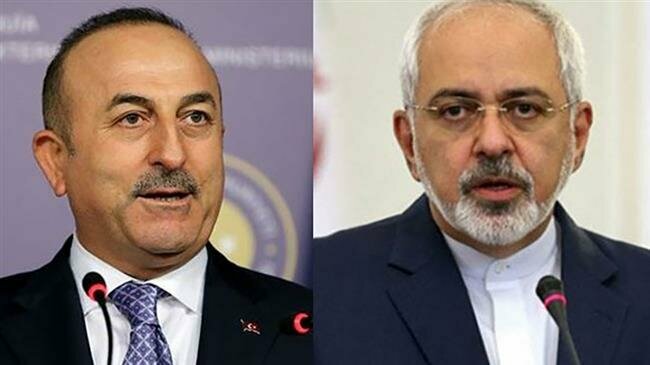 TEHRAN – Iranian Foreign Minister Mohammad Javad Zarif has strongly condemned the deadly terrorist attacks on Muslim worshippers in New Zealand, calling on the Organization of Islamic Cooperation (OIC) to hold an emergency session on the carnage.  
In a Friday phone conversation with Turkish Foreign Minister Mevlut Cavusoglu, whose country is the rotating president of the OIC, Zarif called for appropriate reaction of Muslim states to the heinous crime.
The Iranian foreign minister pointed to the New Zealand terrorist attack as well as the Israeli soldiers' recent insult to Muslims' mosque in the occupied Palestine, proposing that the OIC immediately hold an emergency meeting at the level of leaders or foreign ministers.
Forty-nine people were shot dead and 48 injured in attacks targeting Muslims at two mosques during Friday prayers in Christchurch, in the worst mass shooting in New Zealand's history.
In a tweet also on Friday night, Zarif said Iranians are saddened but not surprised by the terror attack. "Iranians are deeply shocked and saddened by Christchurch terror today. But we're not surprised. Banned from travel to the US, and not allowed to abide by our faith if attending French schools, we Iranians know too well what bigotry and hatred of Islam augur. #EndIslamophobiaNow," read Zarif's tweet.
In an earlier Tweet on Friday, Zarif said, "Western hypocrisy of defending demonization of Muslims as freedom of expression MUST end."
The Australian-born shooter published a manifesto praising U.S. President Donald Trump and Anders Breivik, the Norwegian white supremacist who murdered 77 people in Norway in 2011.
SP/PA