The entire occupied lands within range of Hezbollah missiles: IRGC chief 
March 18, 2019 - 1:21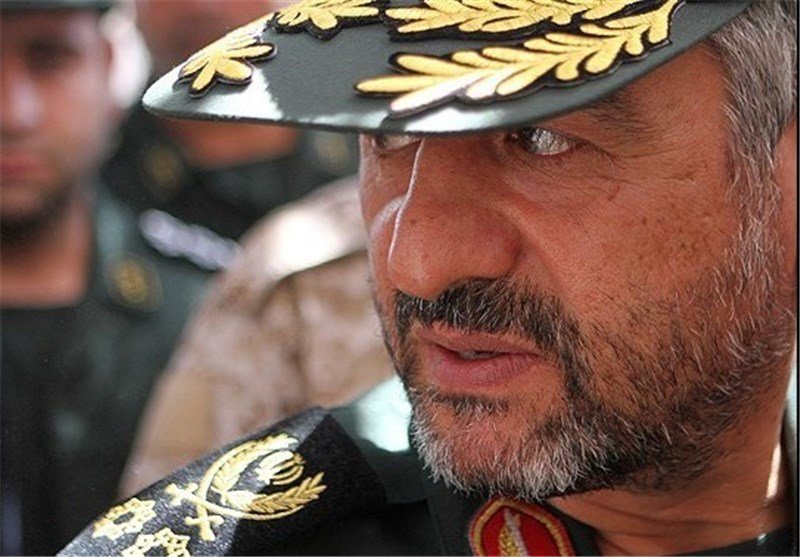 TEHRAN – The commander of the Islamic Revolution Guards Corps has said that Lebanon's Hezbollah movement possesses missiles with a range that covers the entire Palestinian territories occupied by Israel.
Speaking to Fars in an interview published on Sunday, Major General Mohammad Ali Jafari said the Israeli expansionist dreams turned sour with the victory of the Islamic Revolution in Iran.
On the bullying rhetoric of Israel against Iran, he said, "While they once dreamed of their territorial expansion from the Nile River to the Euphrates River, and they have been trying to realize this wish over the past 50 years, today you can see that they have been unable to expand their land even for an inch."
"They have even lost some of the territories they had already occupied and are under full siege from all around their borders."
Jafari referred to the resistance staged by the people of Gaza, saying, "The current status quo and the current capabilities of the resistance front of the Islamic Revolution are all the unique accomplishments of the Islamic Revolution which cannot be verbally described, but rather should be felt."
"To put it in a nutshell, we can say that the enemy has not been successful in the region and all its plots and operations have ended up with nothing but failure for them and success for the Islamic Revolution and the resistance front," he asserted.
SP/PA