Ayatollah Khamenei praises flood response
April 5, 2019 - 19:2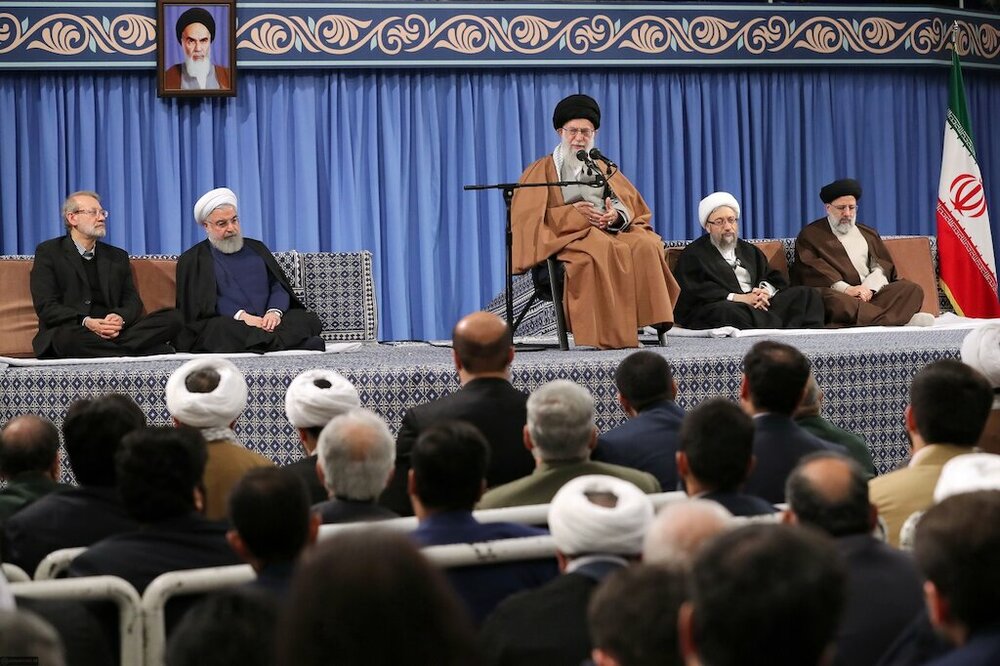 TEHRAN - Leader of the Islamic Revolution Ayatollah Ali Khamenei on Wednesday praised the people's cooperation in helping one another as large parts of the country that has been affected by flash floods.
"Thanks be to God, people's efforts in this incident has been wonderful," the Leader told a gathering of people, officials and foreign envoys on the occasion of Mab'ath, which marks the appointment of Islam's Prophet Muhammad to his divine mission.
The Leader said it "is not the first time" that Iranian rush to each other's help in times of need.
"In all natural disasters, the Iranian nation entered the scene vigorously. This spirit of solidarity and mobilization of the people is extraordinary, which also motivates and helps the government."
However the Leader said "the main tasks are left to be done" when reconstruction of houses and revitalization of farms will begin.
Unprecedented floods have caused great damages in Iran, killing more than 57 people and disrupting major transportation and communications. 24 provinces out of 31 have been affected by floods and landslides.
The Leader, as commander in chief, has ordered Armed Forces to join the national relief campaign. President Hassan Rouhani also called back his cabinet from New Year holidays to speed up the rescue operations.
NA/PA