Rouhani says Iran and Iraq determined to cement ties
April 6, 2019 - 20:8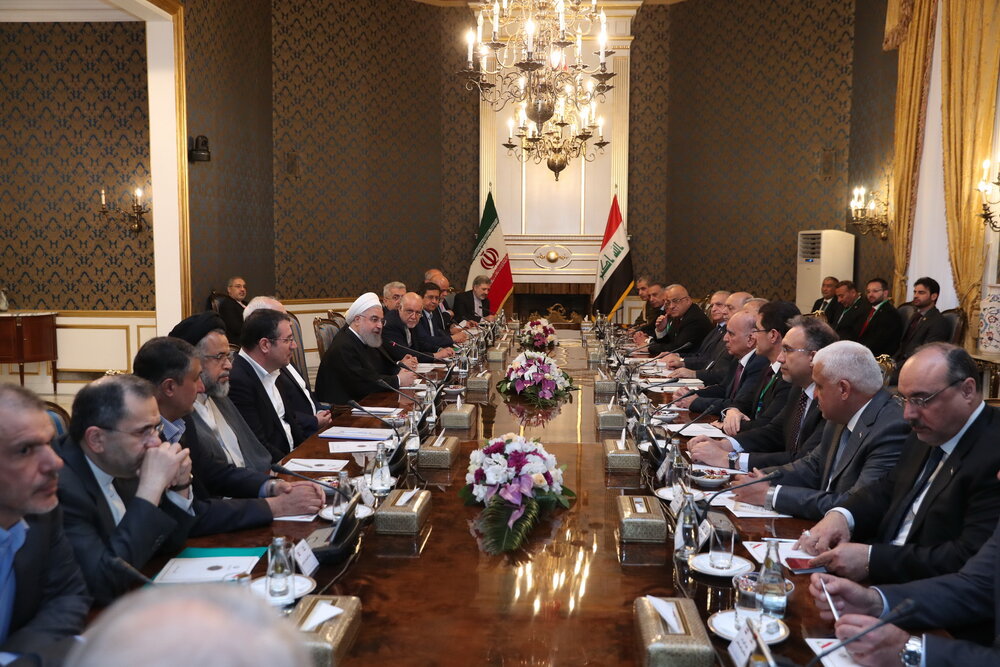 TEHRAN – Iranian President Hassan Rouhani said on Saturday that Tehran and Baghdad are determined to expand ties and strengthen brotherly relations.
"It is very important to expand banking ties and also cooperation between Iran and Iraq's central banks to facilitate financial interaction," he said during a meeting of Iran-Iraq senior delegations in Tehran in which Iraqi Prime Minister Adel Abdel Mahdi was present.
He said that free visa will help expand relations and expressed hope that the two countries would reach a visa waiver deal.
Rouhani also said that expansion of Iran-Iraq relations is beneficial to people of both countries and regional peace.
Elsewhere, he said that operations for dredging of Arvand Rud River should begin in summer.
The Iraqi prime minister, for his part, said that more efforts should be made in line with expanding relations.
'Quds will remain capital of Palestine'
Rouhani also said that Quds will remain capital of Palestine and the Golan Heights will remain a part of Syria's territory.
U.S. President Donald Trump signed a declaration on March 25 recognizing Israeli sovereignty over the occupied Syrian Golan Heights.
The UN has said the Golan's legal status would remain unchanged despite Trump's announcement and would still be considered an "occupied territory" under international law.
Israel captured and occupied the Golan Heights from Syria in 1967.
NA/PA