ICT ministry restores connectivity in Lorestan after devastating flood
April 9, 2019 - 10:41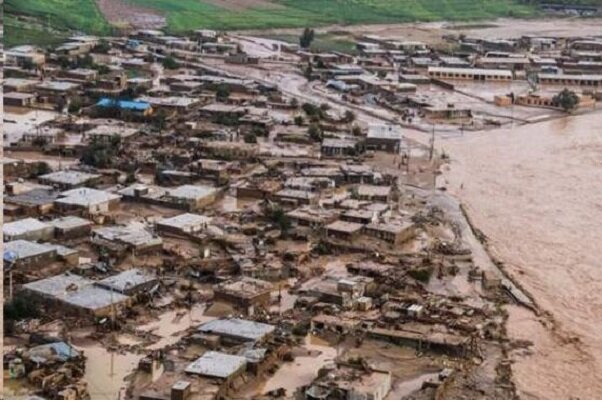 TEHRAN – The 4G internet coverage which had been lost due to the recent devastating flood in the city of Poldokhtar, Lorestan province, is now reconnected, Information and Communication Technology (ICT) Minister Mohammad Javad Azari Jahromi announced on his Twitter account, IRNA reported.
The tweet, which is written in Lori language, reads "Here is Poldokhtar, it is 7:21 a.m., the 4G is connected, now it is time to share your problems and deficiencies with others."
Azari Jahromi traveled to Lorestan province on Wednesday, two days after severe flooding wreaked havoc on the region.
All communication and road connectivity with Poldokhtar was lost Monday afternoon due to a devastating flood.
He also expressed gratitude to his colleagues and ICT experts who did their best during the past 48 hours.
All rivers in Lorestan have breached their banks and have turned into channels for unprecedented floods. The Marook dam in the area has been swamped by excess water, which has surpassed the top.
It was reported on Monday that water levels in Khorramabad, the capital of Lorestan had reached 3 meters.
Devastating floods have hit 400 villages and cities in 15 provinces across the country, Interior Minister Abdolreza Rahmani Fazli has said.
So far 78 roads linking cities and 2,199 roads connecting villages are blocked by the floods, the minister said, adding that some 84 bridges are destructed in the flood-stricken areas.
He went on to say that 141 rivers have burst their banks and that some 409 landslides have been reported in the country.
SB/MQ/MG