By Setareh Behroozi
Social media and recent floods in Iran, promising or threatening?
April 9, 2019 - 21:55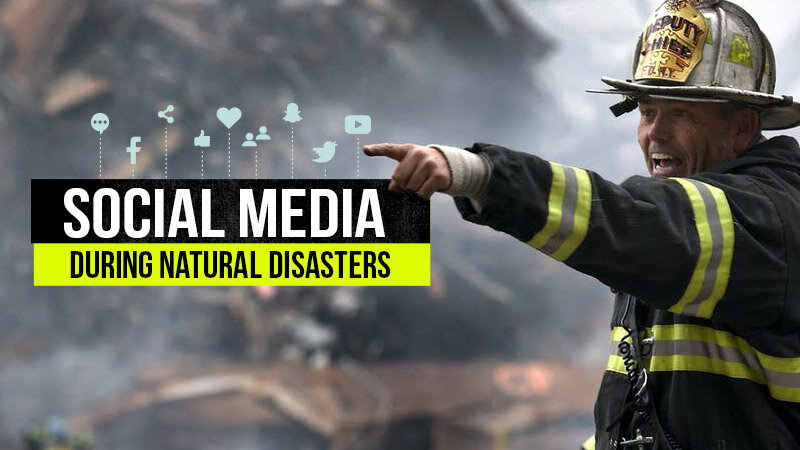 TEHRAN — Different hashtags on recent destructive floods in Iran have been trending in different social media and the news of the floods went viral in cyberspace.
The covering up of news in Instagram, Twitter and Telegram is more highlighted since the flood hit different parts of Iran during the new year (Noruz) holidays, which began on March 21, 2019.
The catastrophic floods have hit 1,900 cities and villages in western, southwestern, northern and northeastern Iran, leaving 70 dead and hundreds displaced.
The flooding inflicted considerable damage to buildings and other structures, including bridges, sewerage systems, roadways, and canals as well as crops and livestock in many provinces, especially in Mazandaran, Khuzestan, Golestan, and Lorestan.
The social media promote emergency management with reaching more people in less time. They have the ability to disseminate information quickly to wider audience, interact with the users and improve collaboration for helping the disaster stricken areas.
During recent floods, several photos and videos taken by the social media users went viral and many influencers and celebrities accounts called for helping the survivors.
However, the government banned the influencers and celebrities to raise fund for relief efforts in flood-stricken people and many of them just encouraged people to help Iranian Red Crescent Society and some other charities.
This issue may make us to think about the disadvantage of social media for disaster management.
The social media paves the way for receiving feedback and information directly from survivors. Through monitoring social channels, officials can have information about what is happening in real time to respond accordingly.
However the fast-paced communication may lead to some problems known as 'Wikipedia effect' in which, the false information go viral with the same speed as the correct one.
This can be controlled through pre-established plans by responsible organizations for providing notices and information for the people.
Before the disasters, media channels of the related organizations should be strengthen. In other words, the organizations should turn into an authenticated source for their audience to receive correct, reliable and accurate news.
In this way, authenticated organizations can lead the news and events during crisis and this may lead to more focused help and support via people.
Different usages of social media in disaster risk management
According to preparecenter.org, beyond improving preparedness and raising public awareness about risk and crises, social media in disaster risk management can be used as surveillance, monitoring, situation awareness and early warning system tool through the technical approaches of crowd sourcing and data mining or by relying on volunteers trained to support media monitoring for humanitarian response.
They can also be used as a tool by providing information and instructions, with real time alerts and warnings. Social media represents one more channel for emergency services to send an alert and warning. This is the case for natural disasters like storms or tornadoes. Provision of information and instructions with social media like blogs can be used to provide advice by posting information such as emergency phone numbers, location of hospitals requiring blood donations, evacuation routes, etc.
Social media can be used to mobilize volunteers both during and after a crisis. Social media can also be used to indicate willingness to help in the event of an emergency. In addition, it can improve the disaster response by mobilizing online volunteers far away from the epicenter of the crisis to relay information provided by emergency services.
The social media can be used to identify both survivors and victims. Social media can help to know if family and friends are safe and combined with use of mobile phones can help to report an accident precisely and to send requests for assistance
Using social media for risk and crisis communication can help to counter inaccurate press coverage or to counterbalance rumors and manage reputational effects.
Social media can be used to collect funding and support by encouraging donations when major catastrophes occur or by facilitating the supply of support.
During an emergency, people who want to help by providing blankets or a safe place to stay for victims of a disaster often do not know who to turn to.
In post crisis phases, the social media can help identify where stress management is most needed in the recovery phase and to offer tools for managing stress through interactive platforms.
SB/MQ/MG