IRGC's power has made U.S. angry: defense minister
April 9, 2019 - 20:9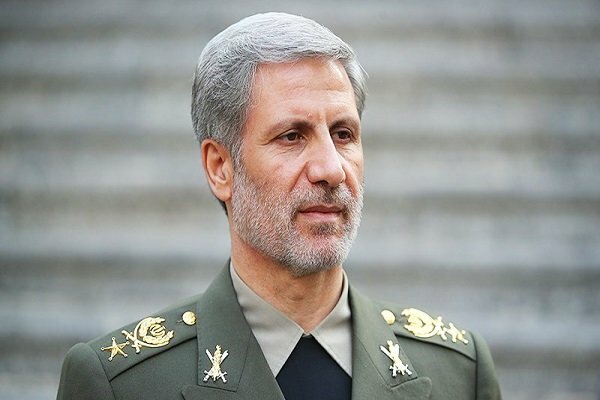 TEHRAN – Iranian Defense Minister Amir Hatami said on Tuesday that the Islamic Revolution Guard Corps' power has made the U.S. and the Zionist regime of Israel angry.
U.S. President Donald Trump labeled the IRGC as a foreign terrorist organization on Monday.
Based on the constitution, Hatami said in a statement, the IRGC is duty bound to guard the revolution and its achievements and the U.S. act is against the Iranian constitution.
"The U.S. action indicates depth of its frustration in the region and animosity against the Islamic Revolution and also its official support for Takfiri and terrorist movements which have been harmed by the Guards," the defense minister pointed out.
He noted that the Iranians will foil enemies' plots through unity and solidarity.
Elsewhere, he said, "The Islamic Revolution's victories in military sphere and in resistance front and also in foiling the enemies' plots especially those hatched by the U.S. and the Zionist regime have made them frustrated."
President Hassan Rouhani said on Tuesday that the U.S. mistake in designating IRGC a foreign terrorist organization will make Iranians more united and the IRGC "more popular".
In a show of solidarity with the IRGC, Iranian lawmakers attended the parliament on Tuesday dressed in IRGC uniform.
NA/PA