Araqchi demands France to explain about its envoy's remarks about Iran's enrichment program
April 14, 2019 - 17:17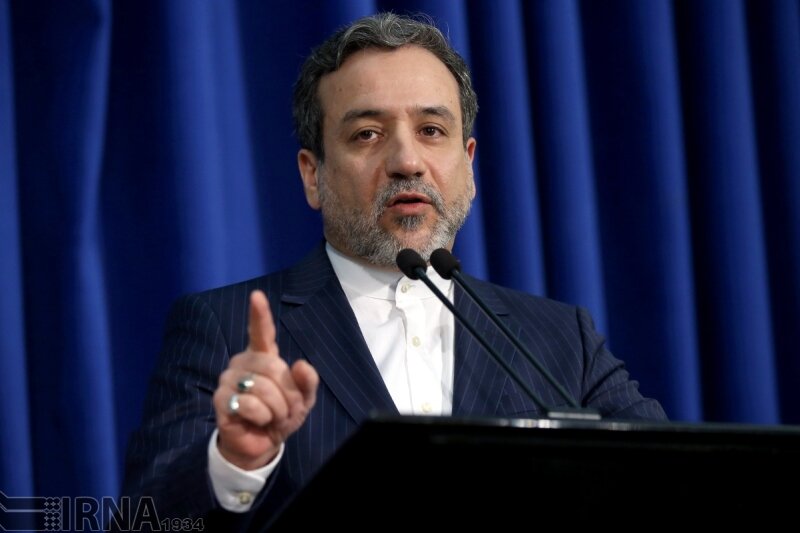 TEHRAN – Iranian Deputy Foreign Minister Abbas Araqchi on Sunday said that France must explain about the remarks by its ambassador to Washington about Iran's uranium enrichment program.
"If tweets by @GerardAraud represent French position, we're facing a major violation of the object and purpose of the JCPOA and UNSCR 2231. Needs immediate clarification by Paris, or we act accordingly," tweeted Araqchi who acted as a leading nuclear negotiator with the 5+1 group that led to conclusion of the nuclear deal officially known as the Joint Comprehensive Plan of Action (JCPOA).
Araqchi says if tweets by Ambassador Gerard Araud represent French position, "we're facing a major violation of the JCPOA and UNSCR 2231." In a tweet on Saturday, French Ambassador Gerard Araud said, "It's false to say that at the expiration of the JCPOA, Iran will be allowed to enriching uranium. Under the NPT and its additional protocol, it will have to prove, under strict monitoring, that its nuclear activities are civilian."
"As we said in 2002 that enriching uranium without a credible civilian program was illegal under the NPT, we'll be able to react likewise in 2025 if necessary. Sanctions were imposed. Sanctions could be reimposed. There is no 'sunset' after the JCPOA," he claimed in another tweet.
He also tweeted, "Russia is providing enriched uranium to the Busheer nuclear power plant. So there won't be any conceivable reason for Iran to massively enriching uranium after the JCPOA."
Iran and the 5+1 countries (the five permanent members of the UN Security Council and Germany) signed the JCPOA on July 14, 2015. It went into effect on January 16, 2016.
Under the deal, which was confirmed by the UN Security Council Resolution 2231, Iran put limits on its nuclear activities in exchange for termination of sanctions. Based on the JCPOA, the restrictions will be terminated in 2025.
The International Atomic Energy Agency, which is tasked to monitor the implementation of the JCPOA, has confirmed Iran's commitments to its obligations in 14 regular reports.
NA/PA