Tehran reminds White House who breached UN resolution
January 4, 2019 - 16:15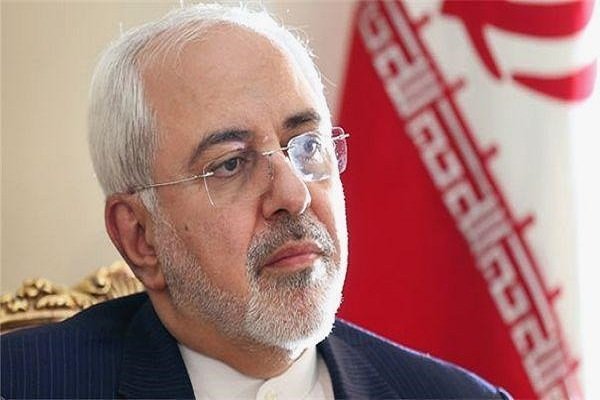 TEHRAN - Iran's Foreign Minister Mohammad Javad Zarif has rejected Washington's allegation that Tehran's missile tests and launch of space rockets are in violation of UN Security Council Resolution 2231.
In a post on Twitter on Thursday, Zarif said while Tehran has not breached the resolution which endorses the 2015 Iran nuclear deal, known as the Joint Comprehensive Plan of Action (JCPOA), it is actually the U.S. which has breached it "in material".
He added Washington is in no position to lecture others on commitment to UN Security Council resolutions.
Zarif tells the U.S.: "Threats engender threats, while civility begets civility.""Iran's launch of space vehicles— & missile tests—are NOT in violation of Res 2231. The US is in material breach of same, & as such it is in no position to lecture anyone on it," Zarif tweeted.
The chief diplomat added, "Reminder to the US: 1. Res 1929 is dead; 2. threats engender threats, while civility begets civility."
Zarif tweet came in response to his American counterpart's allegations against Iran's plan to launch three Space Launch Vehicles (SLV).
Mike Pompeo recently said that the SLVs incorporate technology that is "virtually identical" to that used in intercontinental ballistic missiles, claiming that such rocket launches would violate UN Security Council Resolution 2231.
In May 2018, U.S. President Donald Trump pulled his country out of the JCPOA, which was achieved in 2015 after years of negotiations among Iran and the Group 5+1 (Russia, China, the U.S., Britain, France plus Germany).
Following the U.S. exit, Iran and the remaining parties launched talks to save the accord.
Resolution 2231 calls on Iran "not to undertake any activity related to ballistic missiles designed to be capable of delivering nuclear weapons, including launches using such ballistic missile technology."
Tehran insists its missile tests and rocket launches do not breach any UN resolution because they are solely for defense purposes and not designed to carry nuclear warheads.
Resolution 1929, adopted against Iran in June 2010 over Tehran's nuclear program, was revoked by Resolution 2231, which endorsed the nuclear agreement in 2015.
SP/PA