Iran responds to Pompeo: UN has not banned Iran's missile program or tests
December 2, 2018 - 14:26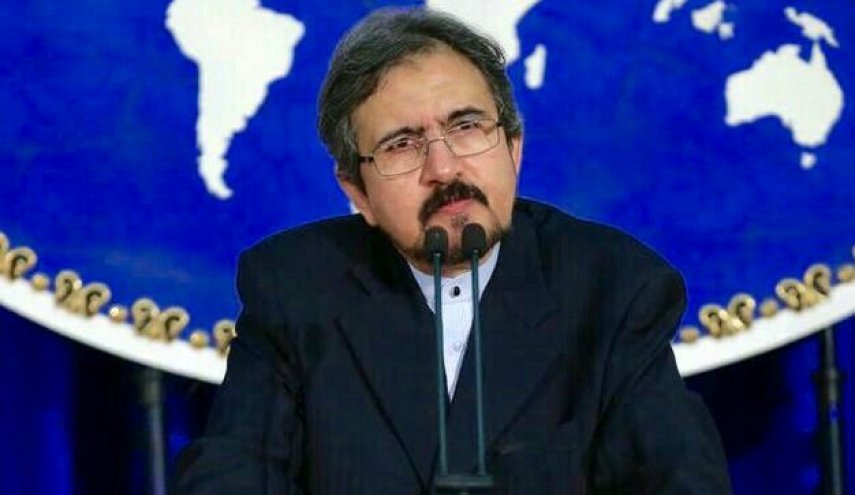 TEHRAN – Iranian Foreign Ministry on Sunday rejected U.S. Secretary of State Mike Pompeo's recent claim that Tehran's missile tests violate UN Security Council resolution 2231, saying the country's missile program is just for defense.
In a statement, Foreign Ministry spokesman Bahram Qassemi underlined that Iran's missile program is defensive in nature and has been drawn up based on the country's needs, the Foreign Ministry website reported.
"No UN Security Council resolution has banned Iran's missile program or missile tests," Qassemi stated.
"The interesting and of course farcical point here is that you are referring to a resolution that you have not only violated by unilaterally and illegally withdrawing from the JCPOA, but also you urge others to breach it, and even threaten to punish or slap sanctions on them if they implement the agreement," he added.
Pompeo on Saturday said Iran tested a medium-range ballistic missile in violation of resolution 2231, which calls on Iran to refrain from "any activity related to ballistic missiles designed to be capable of delivering nuclear weapons, including launches using such ballistic missile technology."
Resolution 2231 was the Security Council's endorsement of the 2015 Iran nuclear deal, from which the Trump administration withdrew the U.S. from in May.
In September 2017, Iranian Foreign Minister Mohammad Javad Zarif said Iran's missile program is defensive.
"Iran has defensive needs," Zarif said. "Iran is not buying a hundred billion dollars of so-called beautiful military equipment from the United States."
"Iran needs to develop its own defenses, we have said and again, and we have proven that our missiles are for defense," he emphasized.
"You know, we go back to a history where our cities were being showered with missiles from Saddam Hussein… and Iran did not have a single missile to work as a deterrence against its citizens," Zarif added in an open reference to Saddam Hussein's war against Iran in the 1980s.
MH/PA