Anti-Iran consensus fails at UN 
December 5, 2018 - 19:52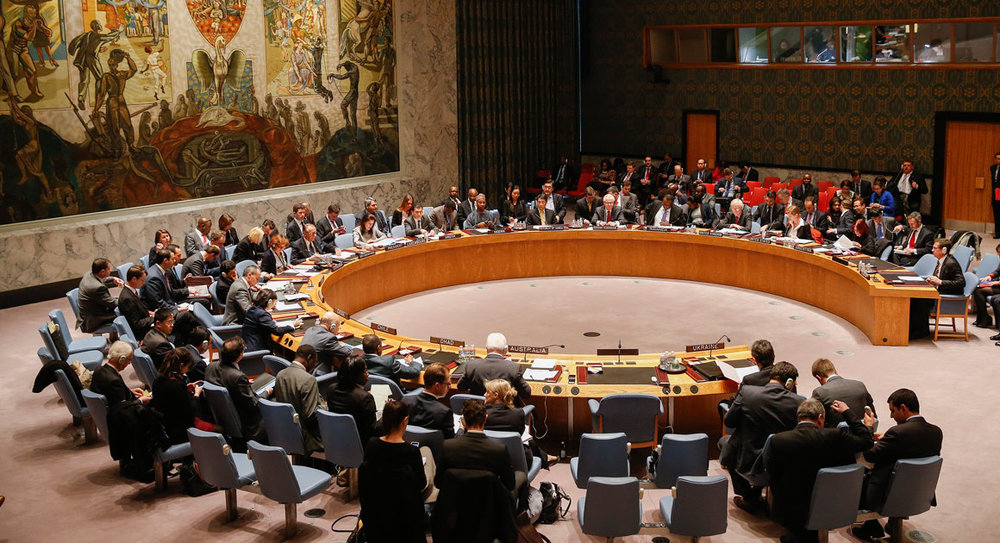 TEHRAN – Attempts to bring the United Nations Security Council into a consensus against Iran's missile tests failed to achieve the desired conclusion sought by the U.S., France and Britain.
On Tuesday, the UN Security Council held a closed session whose primary focus was the use of chemical weapons in Syria. Britain and France seized the moment to wring an agreement against Iran's missile tests out of the session.
The two European countries' attempt followed U.S. claim that Iran's missile test was a violation of UN Security Council Resolution 2231 which endorsed the nuclear agreement, officially known as the JCPOA (the Joint Comprehensive Plan of Action).
However, the Security Council session ended without a consensus against Iran's missile program, Kuwait's Ambassador to the United Nations Mansour Ayyad Al-Otaibi told reporters after the session.
Tehran says that its missile program has not violated the UN resolution, since it is not of a nuclear nature and is not intended to be so.
During the session, Britain and France — with the help of the U.S. — tried to put Iran under pressure by putting forward the issue of Iran's missile test.
Western powers, who negotiated the JCPOA with Iran in the years to its conclusion in 2015, tried to have Tehran's missile program in the nuclear agreement. However, Iran did not budge, insisting that the JCPOA was merely a nuclear pact.

The French ambassador to the UN, Francois Delattre, expressed his concern regarding Iran's missile testing activities and condemned them. However, he did not specifically assert that the missile test was a violation of the UN resolution.
Karen Pierce, the British ambassador to the UN, also followed a similar line, saying, "We believe that the missile test is not in compliance with the UN Resolution 2231."
When a journalist asked Pierce whether she could definitely say that Iran's missile test has violated the resolution, in response Pierce said she needed to further study the information and then express her opinion.

The Dutch representative to the UN, Karel J. G. van Oosterom, also confined himself to saying, "We believe the test does not conform to the nuclear deal."
The resolution 2231 endorsed the JCPOA and canceled all the previous resolutions issued against Iran. The resolution calls on Iran not to test nuclear-capable missiles, but it does not prohibit the country from missile testing activities.
SP/PA