Iran says missile program, nuclear deal unconnected 
January 31, 2017 - 21:25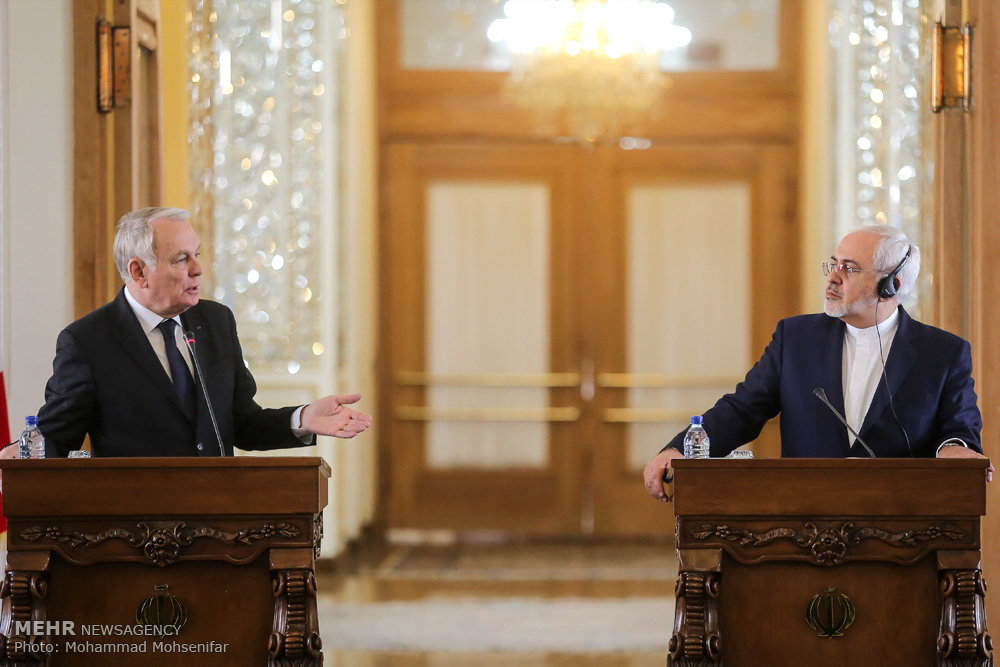 TEHRAN – Foreign Minister Mohammad Javad Zarif said on Tuesday Iran's missile program is neither related to a 2015 nuclear accord with world powers nor a breach of a United Nations Security Council resolution backing it.
Zarif made the comments after Fox News quoted two U.S. officials as having said that Iran had secretly tested a new ballistic missile on Sunday at a launch site outside Semnan, about 140 miles east of Tehran.
The Khorramshahr medium-range ballistic missile flew 600 miles before exploding, in a failed test of a reentry vehicle, officials had further said.
Iranian officials has not reacted to the news so far.
"The missiles aren't part of the nuclear accords," Zarif told a joint press conference in Tehran with French Foreign Minister Jean-Marc Ayrault.
Under the nuclear deal Iran accepted to roll back its nuclear program in exchange for relief from economic sanctions.
At the request of the United States, the U.N. Security Council was to hold an emergency meeting on Tuesday to discuss Iran's latest ballistic missile test.
Washington claims the test violates the U.S. Security Council resolution which confirmed the nuclear deal.
Resolution 2231 calls upon Iran "not to undertake any activity related to ballistic missiles designed to be capable of delivering nuclear weapons, including launches using such ballistic missile technology," until eight years after the implementation of the deal.
It does not ban the testing of conventional weapons by Iran.
Tehran has rejected that its missile program, including periodical missile launches, contravenes the resolution, citing tested missiles are conventional and are not capable of carrying nuclear warheads.
"No Iranian missiles have been produced to carry nuclear warheads," Zarif insisted.
Iran uses its "conventional" missiles to "legitimately" defend its territory, the top Iranian diplomat maintained.
"To defend itself, Iran will not wait for the permission of the other sides (to the deal)."
Iran has emphatically rejected claims that its missile program is a threat to the Middle East region, saying it is only for defensive purposes.

AK/PA