France: It is in everybody's 'interests' to respect nuclear deal
January 31, 2017 - 12:44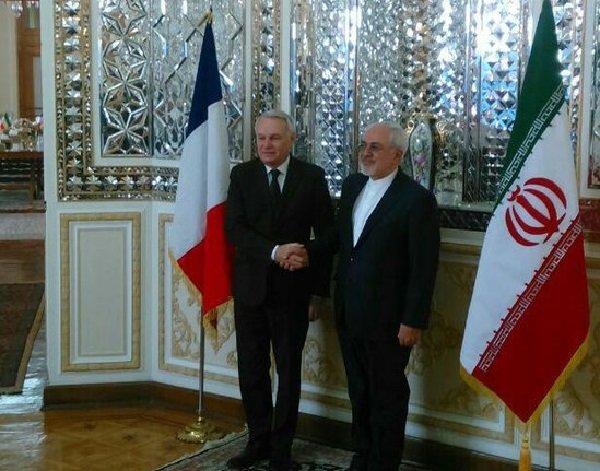 TEHRAN - French Foreign Minister Jean-Marc Ayrault vowed on Monday to defend the nuclear deal signed between Iran and great powers, namely the United States, Russia, China, Britain, Germany and France.
Ayrault said it was in the "common interest" that the 2015 accord under which Iran agreed to limit its nuclear program in return for termination of sanctions is honored.
During the U.S. election race Trump had branded it "the worst deal ever negotiated", telling voters he would either rip it up or seek a better agreement.
"I'm coming as the defender of the accord, but to be vigilant and explain that they (the Iranians) must be irreproachable," Jean-Marc Ayrault told reporters after landing in Tehran.
"We harbor real concerns about the U.S. administration's attitude towards this agreement," he said, according to Reuters.
French worries over the direction of U.S. policy under Trump go beyond the fate of the Iranian nuclear deal and on Monday Ayrault was scathing in his criticism of the U.S. leader's travel ban against citizens from seven mainly-Muslim countries.
The White House says the temporary immigration orders will help protect Americans from terrorist attacks. In some of the strongest wording from a foreign government, Ayrault said the measures were "dangerous" and amounted to "discrimination".
"This has nothing to do with fighting terrorism," Ayrault told reporters.
When asked whether the U.S. immigration orders should be revoked, Ayrault said: "Yes. I think so." He also said France would double the number of visas available to Iranians.
Ayrault is in Iran to reassure Tehran of France and Europe's support for the nuclear deal.
"We want this agreement to be respected," Ayrault said.
Paris took one of the hardest lines against Tehran in the negotiations, but has been quick to restore trade ties. Major French corporations including planemaker Airbus, oil major Total and automobile manufacturers Peugeot and Renault have all signed deals.
Even before the visa ban row, Iranian officials say that concerns about what the U.S. president might do was increasing investor uncertainty and slowing post-sanctions business.
On Tuesday the French foreign minister and his Iranian counterpart Mohammad Javad Zarif co-chaired a joint business forum in Tehran. The forum is hosted by Tehran's chamber of commerce.
The sides may see some new contracts finalized.
The chief French diplomat is heading a 100-strong man business delegation to Tehran.
PA/PA