Nuclear deal cannot be canceled by one country: diplomat
November 16, 2016 - 21:16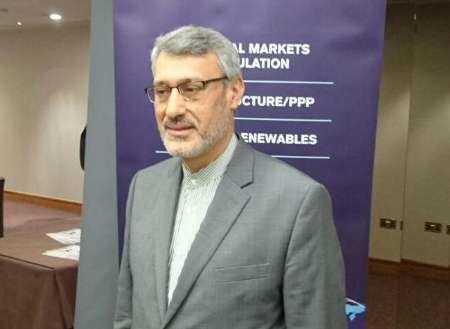 TEHRAN – The Iranian ambassador to the United Kingdom has said that the nuclear agreement is not a bilateral deal that can be reversed by one country, IRNA reported on Wednesday.
"The agreement was approved by the United Nations Security Council and all countries are obliged to comply with it," Hamid Baeidinejad said.
Referring to remarks made by the U.S. President-elect Donald Trump about the nuclear deal, Baeidinejad said, "Iran does not fear any threats."
"The agreement has predicted possible measures that Iran could take to counter efforts aimed at undermining the deal," he pointed out.
Elsewhere in his remarks, Baeidinejad said senior British economic and commercial officials plan to visit Tehran, accompanied by high profile economic delegations.
Iran has been expanding economic relations with foreign countries after a nuclear deal was reached between the Islamic Republic and six world powers.
Under the deal, which is officially known as the Joint Comprehensive Plan of Action (JCPOA), Iran promised to restrict certain aspects of its nuclear program in exchange for sanctions relief.
Donald Trump, on numerous occasions during his presidential campaigns, criticized the nuclear deal, promising to renegotiate the terms of the agreement if elected president.
His remarks has received criticism by world leaders, including EU Foreign Affairs Chief Federica Mogherini.
Also, French President Francois Hollande recently suggested that he does not take Trump's remarks on the nuclear deal seriously.
"This accord gives us all security ... could the U.S. with Donald Trump put into question this accord? I don't think so," Hollande told France 24 television.
MH/PA