Revoking Iran deal could push EU to Russia, China: Germany's Gabriel
October 13, 2017 - 14:49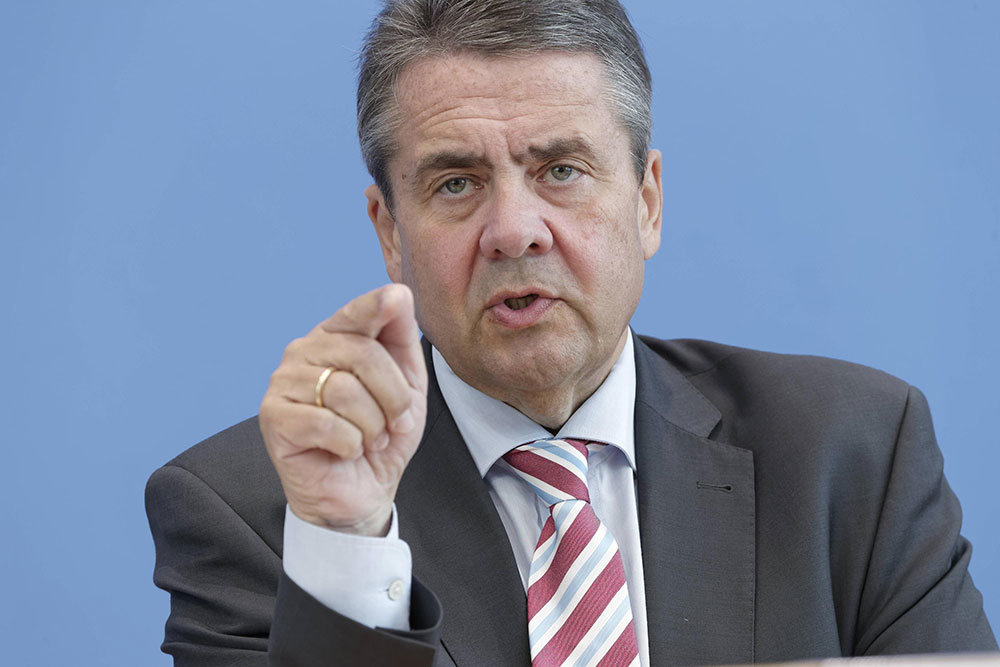 German Foreign Minister Sigmar Gabriel said on Thursday that any move by U.S. President Donald Trump's administration to withdraw from the Iran nuclear deal would drive a wedge between Europe and the U.S.
"It's imperative that Europe sticks together on this issue," Deutsche Welle quoted Gabriel as telling Germany's RND newspaper group. "We also have to tell the Americans that their behavior on the Iran issue will drive us Europeans into a common position with Russia and China against the USA."
Trump was expected on Friday to unveil a new strategy on confronting Iran, which would include "de-certifying" Iran's compliance to the nuclear accord.
He has repeatedly expressed his strong opposition to the nuclear accord and has desperately sought a pretext to scrap or weaken it.
Trump's stance on the nuclear deal comes as the International Atomic Energy Agency has verified Iran's adherence to the terms of the nuclear agreement for eight times.
The European Union foreign policy chief, Federica Mogherini, has said the 27-nation bloc will remain committed to the nuclear deal with or without the United States.
All international dignitaries have said the agreement which went into force in early 2016 is working well.
Gabriel also warned, "A denunciation of the Iran agreement would turn the Middle East into a hot crisis region."
NA/PA