Iran to Trump: Tehran ready for 'worst scenarios' on nuclear deal
October 9, 2017 - 18:46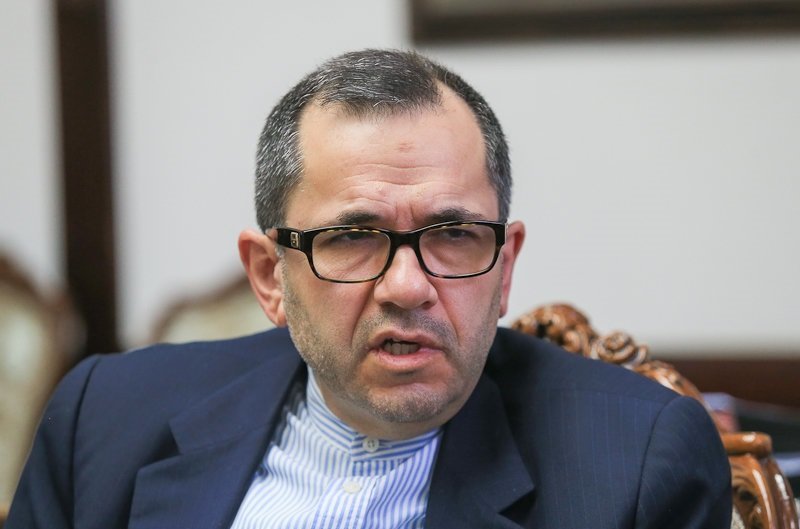 TEHRAN – A top Iranian diplomat has said that Tehran is ready for "various" and "worst" scenarios that may happen to the 2015 nuclear deal, known as the Joint Comprehensive Plan of Action (JCPOA).
The remarks by Majid Takht-Ravanchi, the deputy foreign minister, comes as U.S. President Donald Trump is expected to declare in the next few days Washington's withdrawal from the multilateral agreement.
"If Trump pulls out of the JCPOA, Iran will take proper position at the right time," dolat.ir quoted Takht-Ravanchi as saying in an interview published on Monday.
He added, "Iran has various options and will decide on the best one if anything happens."
Takht-Ravanchi who was heavily involved in the nuclear talks with great powers said, "We have made ourselves ready for the worst scenarios even though we do not like an agreement which took two years of negotiations to clinch, to get easily lost, but if we face a situation in which the advantages of pullout outweigh remaining in the JCPOA, surely the national interests will be given priority."
However, he said, Iran will not be the first to quit the international nuclear agreement.
Elsewhere, he said that the JCPOA is an agreement that was approved by the UN Security Council and based on international law the accord cannot be breached by one side.
Takht-Ravanchi added the U.S. will be isolated if the Trump administration pulls out of the nuclear deal.
Trump, who has repeatedly expressed his strong opposition to the nuclear accord and has desperately sought a pretext to scrap or weaken it.
Trump's stance on the nuclear deal comes as the International Atomic Energy Agency has verified Iran's adherence to the terms of the nuclear agreement for eight times.
The European Union foreign policy chief, Federica Mogherini, has said the 27-nation bloc will remain committed to the nuclear deal with or without the United States.
All international dignitaries have said the agreement which went into force in early 2016 is working well.
According to the JCPAO, Iran put limits on its nuclear activities in exchange for termination of financial and economic sanctions.
NA/PA