Nuclear deal is not renegotiable: nuclear chief
October 6, 2017 - 19:55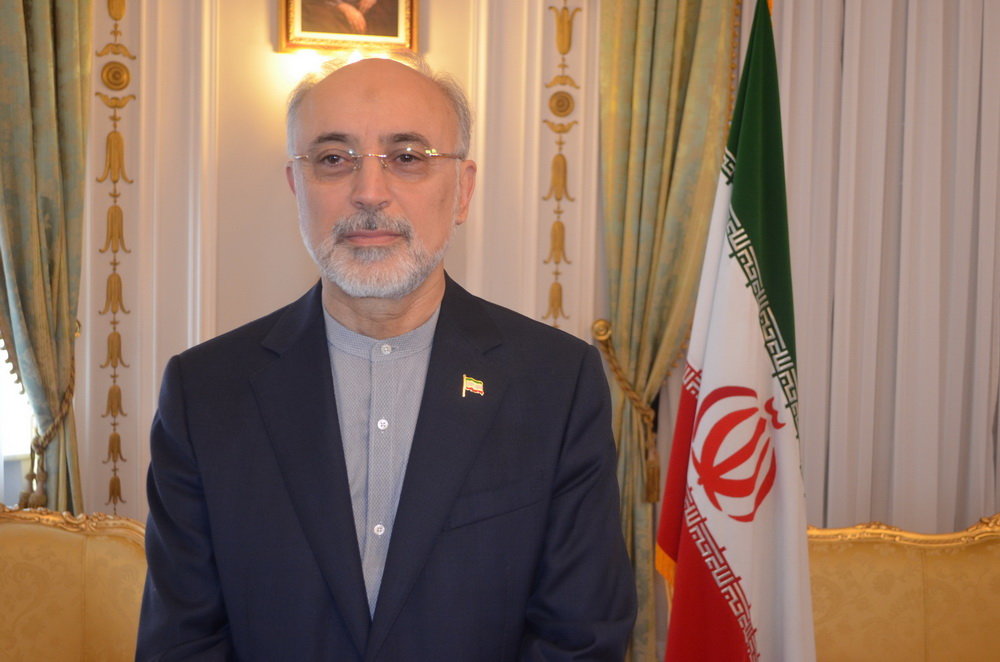 TEHRAN - Ali Akbar Salehi, the director of the Atomic Energy Organization of Iran, said on Thursday that the 2015 nuclear deal is not renegotiable and it is best to remain committed to it.
"We have repeatedly said that the JCPOA [the Joint Comprehensive Plan of Action] has been negotiated once and is not renegotiable," he told IRNA in Rome, Italy where he is to address the XXth Edoardo Amaldi Conference - International Cooperation for Enhancing Nuclear Safety, Security, Safeguards and Non-Proliferation.
He added that "the best way is to remain committed to the JCPOA".
"If the U.S. pulls out of the JCPOA and the other signatories accompany him, Iran's action will be obvious and we will quit the JCPOA and the deal will be cancelled," he said.
Salehi added, "If just the U.S. pulls out of the deal and others remain committed to it, various scenarios are possible and monitoring committee on the JCPOA will take the decision in this respect."
During his speech at the UN General Assembly, U.S. President Donald Trump hinted that he may not recertify the agreement when it comes up for review by a mid-October deadline.
If Trump decertifies Iran's compliance, U.S. congressional leaders would have 60 days to decide whether to reimpose sanctions on Tehran suspended under the agreement.
All the other signatories to the JCPOA have stressed that the deal must be preserved.
The nuclear deal was signed by Iran, the U.S., Britain, France, China, Russia and Germany in July 2015 and went into effect in January 2016.
NA