Nothing will remain, if U.S. quits nuclear deal: Larijani
October 13, 2017 - 20:38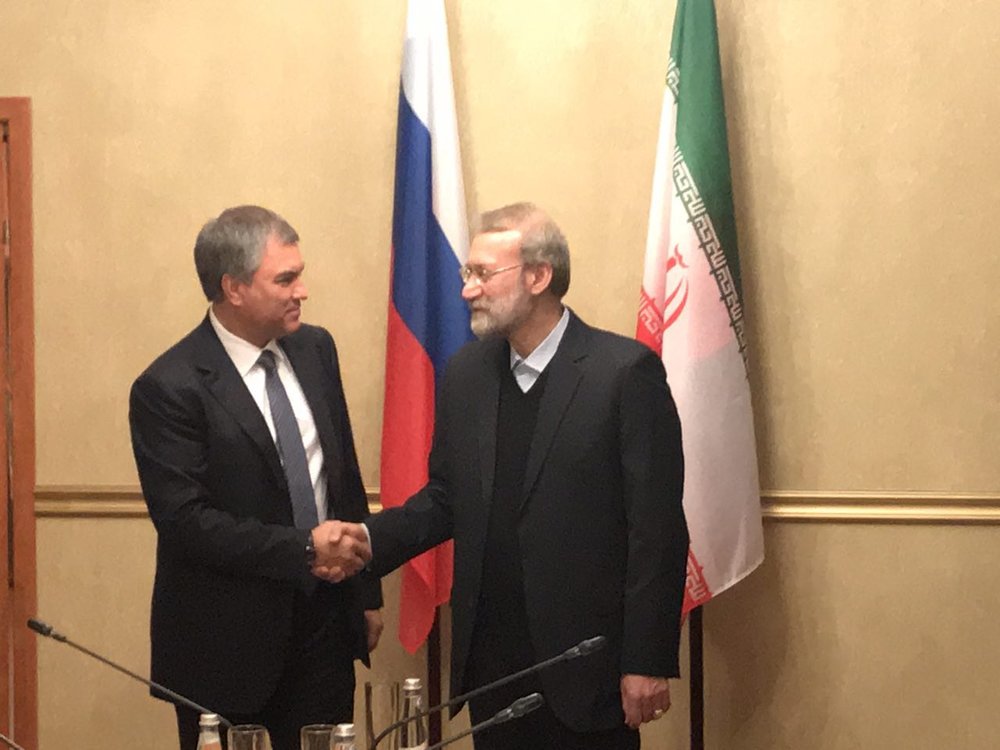 TEHRAN – Iranian Majlis Speaker Ali Larijani said on Friday that if the U.S. does not implement the 2015 nuclear deal, nothing would remain of the deal.
"If they [the U.S.] act… then there will be hardly anything left from this agreement. So a new issue will arise on the international arena," Sputnik quoted him as saying during a meeting with Russia's State Duma Speaker Vyacheslav Volodin in Saint Petersburg.
Larijani noted that Tehran will respond to U.S. possible withdrawal from the agreement.
Trump on Friday unveiled a new strategy on confronting Iran, which included "de-certifying" Iran's compliance to the nuclear accord.
Congress will have 60 days to decide whether to restore the sanctions against the Islamic Republic that the U.S. has agreed to waive.
The European Union foreign policy chief, Federica Mogherini, has said the 27-nation bloc will remain committed to the nuclear deal with or without the United States.
All international dignitaries have said the agreement which went into force in early 2016 is working well.
The nuclear deal was signed by Iran, the U.S., Britain, France, China, Russia and Germany in July 2015 and went into effect in January 2016.
Iran has said all options are on table in the U.S. abrogates the nuclear deal through re-imposing sanctions.
Majid Takht-Ravanchi, a top Iranian diplomat, has said that Tehran is ready for "various" and "worst" scenarios that may happen to the nuclear deal.
"If Trump pulls out of the JCPOA, Iran will take proper position at the right time," dolat.ir quoted Takht-Ravanchi as saying in an interview published on Monday.
NA/PA