Larijani calls Trump's nuclear argument 'childish'
October 15, 2017 - 20:29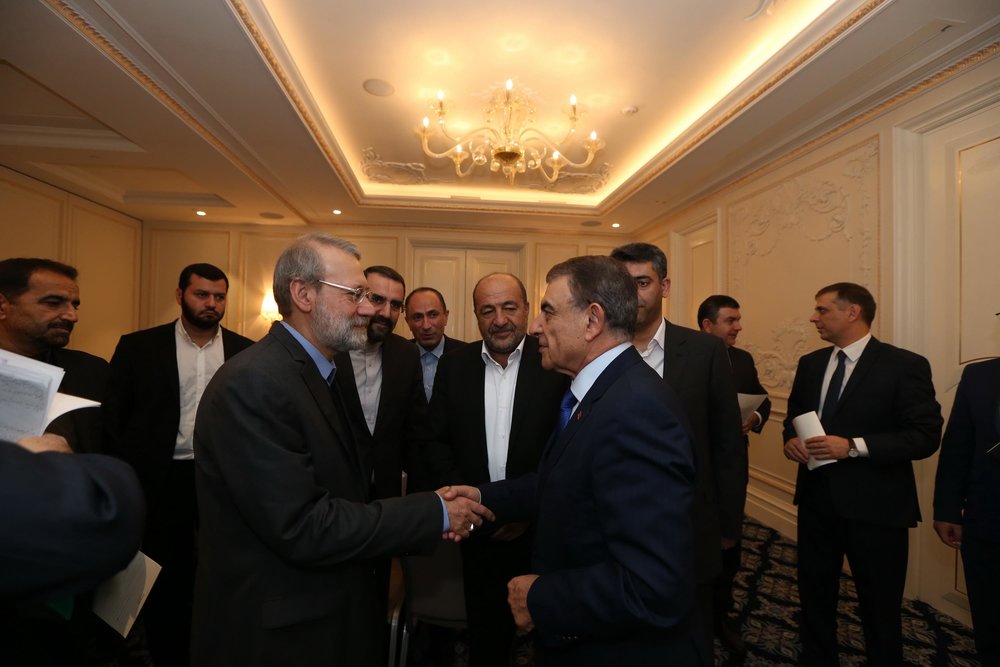 TEHRAN – Iranian Majlis Speaker Ali Larijani on Sunday described Donald Trump's rhetoric about the nuclear agreement as "childish".
"The U.S. argues that the nuclear deal was signed by the former administration and the new one has no obligation to remain committed to it," Larijani said in a meeting with Armenian Parliament Speaker Ara Babloyan in Saint Petersburg.
Larijani's remarks came after Trump, in a speech on Friday, refused to certify Iran's compliance to the nuclear deal based on the American law.
The refusal to endorse Iran's commitment to the international nuclear accord came despite the fact that the International Atomic Energy Agency has confirmed Tehran's compliance to the deal for eight times.
Larijani said other signatories to the agreement are against the U.S. move.
For his part, Babloyan supported the nuclear agreement, officially known as the Joint Comprehensive Plan of Action, saying it is an international deal.
Elsewhere in his talks with Babloyan, Larijani said Iran welcomes expansion of ties with Armenia, especially in economic area.
"Armenia is a friendly neighboring country to Iran which have good relations and cooperation."
Larijani also said, "Armenia plays an important role in regional peace and stability. In the current volatile situation created by the U.S., regional solidarities will be very useful and effective."
He also called for expansion of relations in various spheres. Babloyan also invited Larijani to pay a visit to Armenia.
NA/PA