By staff and agency
May, Merkel say they will remain committed to nuclear deal
October 15, 2017 - 20:34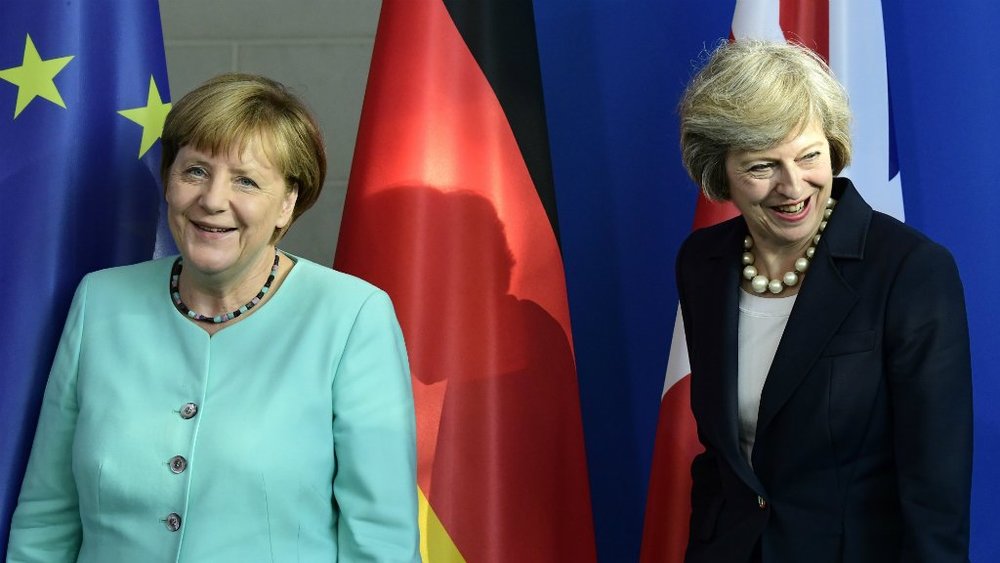 British Prime Minister Theresa May and German Chancellor Angela Merkel said in a phone conversation on Sunday that they will remain committed to the 2015 nuclear deal after a U.S. decision to decertify the agreement.
"They agreed the UK and Germany both remained firmly committed to the deal," Sunday Express quoted a spokesman as saying.
"They also agreed the international community needed to continue to come together to push back against Iran's destabilising regional activity, and to explore ways of addressing concerns about Iran's ballistic missile programme."
U.S. President Donald Trump decertified the nuclear deal and used harsh language against Iran as part of his new Iran strategy officially declared on Friday.
Trump threatened to "terminate" the JCPOA if he could not "reach a solution working with Congress and our allies" to change it.
After Trump's speech, Yukiya Amano, the director general of the International Atomic Energy Agency, reconfirmed that Iran is fully implementing its commitments under the nuclear deal.
The nuclear deal was signed by Iran, the U.S., Britain, France, China, Russia, Germany, and the European Union in July 2015 and went into effect in January 2016.
On July 20, 2015, the UN Security Council turned the JCPOA into international law by endorsing a resolution, setting the stage for the lifting of the Security Council sanctions against Iran.