EU needs to clarify response to possible U.S. JCPOA exit: Iran
November 10, 2017 - 10:23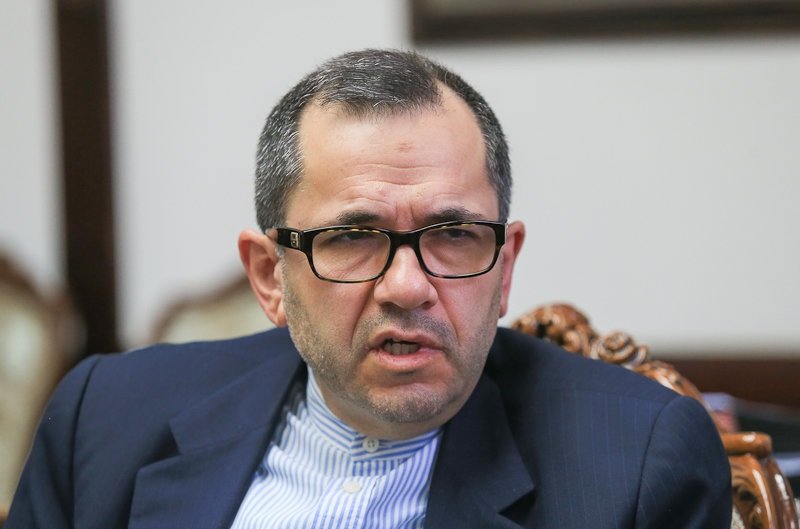 TEHRAN – Deputy Foreign Minister Majid Takht-Ravanchi said on Tuesday that Europe must make clear how it will react if the United States exits the multinational nuclear deal, officially called the Joint Comprehensive Plan of Action (JCPOA).
Speaking at a conference in Paris, Takht-Ravanchi said Tehran would not be the first country to pull out of the JCPOA, but it has prepared itself for "any scenario".
The JCPOA was reached between Iran on the one hand and the five permanent members of the United Nations Security Council, including the U.S., plus Germany and the European Union on the other.
The deal was clinched on July 14, 2015 and took effect on January 16, 2016.
Deputy Foreign Minister Takht-Ravanchi says Europe must do more to encourage international banks to return to Iran.
"If they want to wait until Trump decides to make a decision it will be too late," Takht-Ravanchi said, according to Reuters. "For the time being we are hearing from Europe that they want to stick to (the nuclear deal), but if Trump decides otherwise they have no other ammunition."
"It is important for European countries to work with Iran," he said, urging European capitals to stick to their commitments "not just in words but in practice".
The official also said Europe must do more to encourage international banks to return to Iran.
Last month, U.S. President Donald Trump broke ranks with other signatories of the JCPOA by refusing to re-certify Iran's compliance with the deal.
That gave Congress 60 days to decide whether to re-impose economic sanctions on Tehran, lifted under the agreement in exchange for scaling down its nuclear program.
"We consider the American approach to the JCPOA as dishonest," Takht-Ravanchi said.
MH/PA