Germany stands by nuclear deal, praises it as 'historic window'
June 27, 2017 - 20:20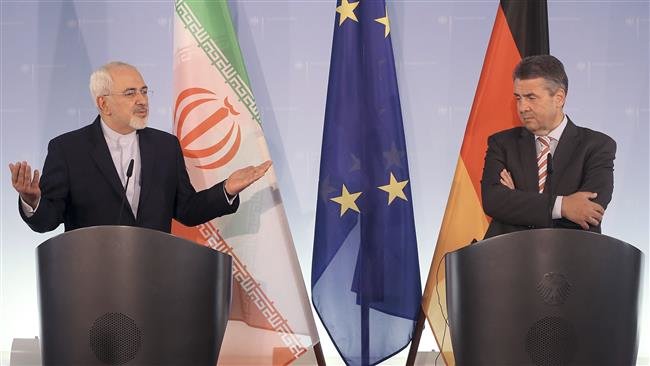 TEHRAN - German Foreign Minister Sigmar Gabriel said on Tuesday a nuclear deal with Iran has helped lower the risk of a major conflict in the Mideast and that Germany will do whatever is possible to hold all parties to it.
"Our clear position is we stand by this agreement," Gabriel told reporters after talks in Berlin with Iranian Foreign Minister Mohammad Javad Zarif.
Gabriel said the deal was "a great sign of hope" for the region and had opened a "historic window" for rekindling relations with Tehran.
The nuclear deal was sealed in Vienna in July 2015 after 18 months of negotiations led by former secretary of state John Kerry and diplomats from the other four permanent members of the UN Security Council - Britain, China, France and Russia – plus Germany and the European Union.
Under its terms, Iran agreed to curb its nuclear program in return for billions of dollars in sanctions relief.
U.S. President Donald Trump has condemned the agreement. Gabriel did not mention any other countries in his comments.
Zarif said he was "very happy to hear Germany takes it seriously."
Europe has been a strong supporter of the deal, urging hostile Trump to keep its side of the bargain.
Two weeks ago, European foreign policy chief Federica Mogherini said she was confident the U.S. would stick to the nuclear accord, despite its protestations to the contrary, as the deal is working.
"In any case the European Union will guarantee that the deal keeps, that we stick to that ... and that our policy of engagement with Iran continues," she asserted.
On July 20, the Trump administration has to extend sanctions waivers against Iran as stipulated under the deal.
AK/PA